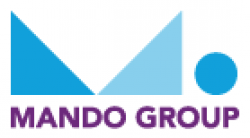 The partnership is a major step forward for Mando Group and allows both parties to work together, pooling together their respective areas of expertise
(PRWEB UK) 15 May 2013
Mando Group are now officially recognised as one of only a handful of Webtrends authorised partners in the UK and the only 'Interactive Agency Partner' on the Webtrends roster, in addition to being one of only three 'SharePoint Partners' in the UK.
Ryan Forrest, Mando Group's Analytics Consultant said of the new partnership:
"This is a really significant addition to our accreditations as it strengthens our position as a leader in the provision of analytics services"
Webtrends is the third largest enterprise level analytics solution on the market and their client roster is a who's who of brand elites across every sector. The partnership is a major step forward for Mando Group and allows both parties to work together, pooling their respective areas of expertise to deliver outstanding enterprise analytics solutions into some of the world's biggest brand names.
The alignment of the two partners derived through a shared occupation of the SharePoint technology space, with Mando Group being at the forefront of SharePoint development in the UK and Webtrends having developed an exclusive SharePoint analytics solution. The actual pursuit of the WebTrends accreditation required two technical professionals from Mando Group namely, Daniel McNulty and Adam Stopford to gain certification in WebTrends implementation which included a combination of both training and examinations
Daniel McNulty from Mando Group, who took the qualification, comments on what the achievement means to him:
"From a personal perspective it's great to be able to implement measures to analyse how and why people are visiting a site, what they're doing during the visit and what may be causing them to leave. For myself and Adam to be able to offer these services to accompany the typical development work we do for clients adds a new angle to our approach to project work and further bridges the gap between our sites and their users."
For more information, contact Cheryl Swann at Mando Group on 0845 365 4040, or cheryl.swann(at)mandogroup(dot)com
For further media information contact:
cheryl.swann(at)mandogroup(dot)com
0845 365 4040
Note to Editors:
Mando Group specialise in developing intelligent, enterprise-level web sites & rich internet applications for web & mobile platforms. Working in conjunction with a range of proven vendors and technologies we are a digital partner to corporate clients across the UK & Europe. The 60-strong team works for a diverse national and international client base across key sectors including:
Corporate: Microsoft, Vodafone, United Utilities, TalkTalk Business, Tarmac, Jones Lang LaSalle, Trader Media, Northumbrian Water
Professional services: Brookson, Hill Dickinson LLP, Royal Liver Assurance, Deutsche Bank
Public sector: Health and Safety Executive, Office of Fair Trading, Office of Rail Regulation, Royal Liverpool and Broadgreen University Teaching Hospitals
Mando Group Liverpool Science Park 131 Mount Pleasant Liverpool L3