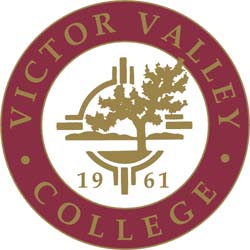 "Our Perceptive Content project was completed ahead of time and under budget while keeping an outstanding level of quality."
Shawnee, KS (PRWEB) May 13, 2013
• Perceptive Software, creator of process and content management products and solutions, announces that Victor Valley College has successfully replaced its previous enterprise content management system with Perceptive Content.

Victor Valley College converted nearly 750,000 pages of data from its previous system to Perceptive Content in the admissions/records department.
Perceptive Content solutions for financial aid and admissions include integration with Victor Valley College's Ellucian Colleague system. The HR solution was integrated with the college's EPICS homegrown system. Additionally, Victor Valley College plans to develop an eForm for web-based intake of documents into workflow.
Perceptive Software and Ellucian share more than 300 higher education customers worldwide.
Perceptive Software process and content management products and solutions for higher education are available on multiple platforms including desktop, web and mobile to meet each institution's unique requirements. Perceptive Software also offers multiple integration options into each institution's unique business application.
Perceptive Software currently provides process and content management solutions to more than 700 colleges and universities worldwide, and is deployed on more than 1,400 campuses.
Supporting Quotes
"Our previous solution had no integration with our ERP system and limited workflow capabilities," said Sergio Oklander, Director of Management Information Systems. "From the RFP presentation/demonstration to the planning and implementation phase, Perceptive Software's expertise and project planning methodology has been superb. Our Perceptive Content project was completed ahead of time and under budget while keeping an outstanding level of quality."
About Perceptive Software (http://www.perceptivesoftware.com)
Perceptive Software, from Lexmark International (NYSE: LXK), builds a complete family of intelligent capture, content and process management, enterprise search and integration products that link enterprise applications to the processes and information they don't manage, providing the visibility and control needed to improve financial performance, reduce risk and ensure future flexibility.