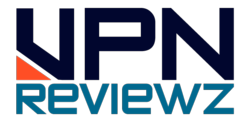 Even though progress has been slow, the report does reflect an improving concern by many providers toward subscriber privacy.
(PRWEB) May 14, 2013
Michael Maxstead, CEO of VPNReviewz, says that he stays as up-to-date as he can on internet privacy and freedom issues. Also according to him, there aren't very many organizations that are as concerned about internet consumers rights, than the EFF. (Electronic Frontier Foundation.) "And, when the EFF published their annual "Who Has Your Back" privacy report, I took a closer look, and found a few names that that have already been in the spotlight in the last few months," he claimed. His website, VPNReviewz has been publicly speaking out against the agreement between the entertainment industry and at least 5 major US ISPs.
"The three names that came up in particular were: AT&T, Verizon, and Comcast." He then continues by saying that "these are three of the five ISPs participating in the Copyright Alert System, (CAS,) and all three scored extremely low in the EFF privacy report." In the EFF report, AT&T and Comcast earned one and two stars respectively, while Verizon didn't earn any stars in any of the criteria. "I would think that with companies as large as these three, there would be more consumer oriented policies, but that doesn't seem to be the case."
The criteria Maxstead was speaking about are the 6 points that the EFF examines for the "Who Has Your Back" report. The 6 criteria are:
1.) Warrant Requirements: What are the policies in place concerning handing over data to the government? (This is a new criteria this year.)
2.) Gag Order: Will the company inform the subscriber of the request, unless prevented by law or court order?
3.) Transparency reports: Does the provider keep and publish statistical information about the requests that they have granted and denied?
4.) Publish Guidelines: What is required from the government, for the company to divulge requests and what data can be accessed or divulged?
5.) Defend Users in Court: Some companies aren't afraid to go to bat for their subscribers and customers.
6.) Defend Users In Congress: Many internet companies are actively lobbying Congressional members in the name of freedom and privacy.
Comcast received their two stars on points 4 and 5, while AT&T got their only star in the halls of Congress. "But, Verizon's total failure to meet any of the criteria, while not a large surprise, is a disappointment." the VPNReviewz CEO said. He continued, "Many watching the internet service provider industry had hoped that a more consumer friendly attitude toward consumer privacy would quickly evolve, but it looks as if progress on this front may be slow." He asserts that there has never been more reason to use privacy and cloaking software when browsing the internet.
A few of the High scorers in the report were: Sonic.net (with the only 6 of 6 stars,) while Google, Linkedin, and Dropbox were awarded 5 out of 6 stars. On the opposite end of the spectrum was Apple and Yahoo only having a single star each, while Amazon did manage to eke out 2 stars. The disappointed VPNReviewz CEO also points out that, even though progress has been slow, the report does reflect an improving concern by many providers toward subscriber privacy. "There are more companies publishing annual transparency reports, and the guidelines that law enforcement must take to request subscriber data," he said, and added, "And, Google's challenge to the National Security Letter in the last year does earn them a double thumbs-up."