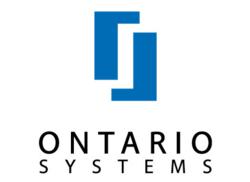 Johannesburg, South Africa (PRWEB) May 15, 2013
Ontario Systems, a leading receivables management technology and services provider, has announced the upcoming World Credit Congress & Exhibition will feature Chief Compliance Officer Rozanne Andersen, discussing consumer debt collection practices in Johannesburg, South Africa on May 15. Held once every two years – each time on a different continent – the conference is designed as a platform for the exchange of ideas, knowledge, research, and networking among international credit and risk management professionals in the collections industry.
"We're delighted to have Rozanne speaking alongside our industry's most well-respected thought leaders and executives," says Eugene Joubert, World Credit Congress Director – South Africa. "She has added a great deal of value to both the credit and collections industries on a global scale, and we expect the work she's done with an innovator like Ontario Systems to bring significant enhancements to the performance and productivity exhibited by credit and collections staff in Africa and around the world."
Andersen will present a session that focuses on the international collections environment, spotlighting the challenges and trends in the global consumer and commercial collections market. She also will participate in a panel discussion titled "The Herd Is Collecting," joining four other participants to examine issues surrounding the collection of consumer debt. More information about the sessions, and the rest of the conference agenda, is available at congresocredito.com.
"Rozanne is clearly a leading expert not only in our company, but in our industry," says Ron Fauquher, Ontario Systems CEO. "We are very excited as a company not only to support her, but the World Credit Congress & Exhibition as a whole. Receivables professionals are facing challenging times, on the part of a complex and changing landscape brought about by new regulations, credit vehicles, and financial backdrops. There's no better time than now to come together across borders and oceans, to learn from and strengthen one another."
About Ontario Systems
Ontario Systems LLC is a leading provider of accounts receivable and revenue cycle management solutions for the collections and healthcare industries. Offering a full portfolio of software, services, and business process expertise, Ontario Systems customers include nine of the 10 largest collections agencies, and three of the five biggest health systems in the U.S., with 55,000 representatives in more than 500 locations.
To learn more about how Ontario Systems can help power up your receivables, visit OntarioSystems.com, or email info(at)ontariosystems(dot)com.
Ontario Systems Public Relations Contact
Casey Stanley
Sr. Director, Marketing and Business Development
765-751-7118
casey.stanley(at)ontariosystems(dot)com