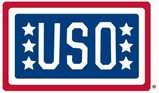 "Touring with the USO is one of the most rewarding experiences of all time," said Penn. "Nothing quite compares to the unique places you get to see, the personal stories you hear, the great things you learn, or ..."
(PRWEB) May 13, 2013
Twitter Pitch: @the_USO to deploy @KalPenn & @KateWalsh on morale boosting troop visit to SWA
WHAT: USO Handshake Tour
WHO: Actor/producer Kal Penn
Actress and activist Kate Walsh
WHEN: Spring 2013
WHERE: Middle East
Note. For security reasons, the specific countries and dates cannot be released in advance.
WHY: Actor Kal Penn of the critically acclaimed TV series "House" and the "Harold and Kumar" film franchise, and actress Kate Walsh of former ABC hit dramas "Grey's Anatomy" and "Private Practice" to soon leave Tinseltown and head out on a USO/Armed Forces Entertainment tour to the Middle East. Attracting fans around the world for their breakout performances on both the big and small screens, the duo will visit hundreds of U.S. troops stationed in three countries over the span of just seven days. This trip will mark the third USO tour for Penn and the first for Walsh.
In 2009, Penn traveled to Djibouti, Bahrain and the USS Eisenhower alongside fellow actors Zac Levi, Joel David Moore and Christian Slater. A year later, he followed up that experience with a USO tour to Hawaii and South Korea with former NFLer Chad Lewis. To date, the actor has uplifted the spirits of 3,540 servicemen and women, and visited 12 military installations.
Best known as 'Kumar' in the cult classic film series "Harold & Kumar" as well as 'Dr. Lawrence Kutner' on the former TV series "House," Penn recently returned to acting following a 2-year sabbatical during which he served as an Associate Director of the White House Office of Public Engagement. Penn wrapped up last season of the CBS sitcom, "How I Met Your Mother," and is currently producing and hosting the documentary series "The Big Brain Theory" on The Discovery Channel.
Celebrated for her role as 'Dr. Addison Montgomery' on ABC's "Private Practice" and "Grey's Anatomy," Walsh began her acting career in Chicago where she studied at the renowned Piven Theatre Workshop. Walsh was seen most recently in "The Perks of Being a Wallflower" starring Emma Watson and "Angels Crest" with Mira Sorvino and Jeremy Piven. Adding to her list of acting credits, Walsh launched her own fragrance, Boyfriend® in 2010.
QUOTES:
Attributed to Kal Penn:
"Touring with the USO is one of the most rewarding experiences of all time. Nothing quite compares to the unique places you get to see, the personal stories you hear, the great things you learn, or the lifetime memories you walk away with. When I first started volunteering five years ago, I've witnessed first-hand how the USO is always by the side of our troops stationed around the world and I'm thrilled to be a part of something that special."
Attributed to Kate Walsh:
"I feel honored to volunteer with the USO and spend time with our nation's men and women in uniform. This trip means a lot to me personally, my father was a decorated Korean War veteran and I take great pride in his service. I look forward to expressing my gratitude to all those who currently serve this great nation."
NOTE: The USO strives to deliver life-changing experiences for troops and their families around the world, like this Kal Penn and Kate Walsh USO tour to the Middle East. Visit uso.org and learn more ways the USO strives to always be by the side of those who need us most: our nation's deployed troops, military families, wounded, ill and injured troops and their caregivers as well as families of the fallen.
About the USO
The USO lifts the spirits of America's troops and their families millions of times each year at hundreds of places worldwide. We provide a touch of home through centers at airports and military bases in the U.S. and abroad, top quality entertainment and innovative programs and services. We also provide critical support to those who need us most, including forward-deployed troops, military families, wounded warriors and families of the fallen. The USO is a private, non-profit organization, not a government agency. Our programs and services are made possible by the American people, support of our corporate partners and the dedication of our volunteers and staff.
In addition to individual donors and corporate sponsors, the USO is supported by President's Circle Partners: American Airlines, AT&T, Clear Channel, The Coca-Cola Company, Grand Canyon University, jcpenney, Jeep, Kangaroo Express, Kroger, Lowe's, Northrop Grumman Corporation, Procter & Gamble and TriWest Healthcare Alliance and Worldwide Strategic Partners: BAE Systems, The Boeing Company, Lockheed Martin, Microsoft Corporation and TKS Telepost Kabel-Service Kaiserslautern GmbH & Co. KG. We are also supported through the United Way and Combined Federal Campaign (CFC-11381). To join us in this patriotic mission, and to learn more about the USO, please visit uso.org.
###