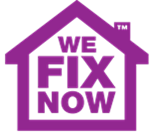 Ms Smith was found to show a level of 10% carbon monoxide in the blood, despite not being in the affected flat.
(PRWEB UK) 15 May 2013
It has been reported in HVP that a family of three were taken from their flat in Elm Park to hospital after a neighbour's CO alarm sounded. Fire fighters from Hornchurch and Dagenham attended the scene, first of all checking the home of Pauline Smith before realising the substance was coming from a flat downstairs. Specialist gas detectors showed there to be dangerously high levels of carbon monoxide and 7 people were evacuated from the block. Ms Smith was found to show a level of 10% carbon monoxide in the blood, despite not being in the affected flat. It is believed that a faulty cooker was responsible for the leak.
Renowned for their Tottenham plumbers, We Fix Now offers its services throughout the capital and surrounding areas, including Gas Safe Registered engineers who specialise in the safe installation, maintenance and repair of gas boilers and other appliances such as cookers and washing machines. Naturally the latest news caught their attention and a representative shares their advice on the topic.
"The family involved in this incident were very fortunate that the case was not more serious. It just goes to show how important installing an audible carbon monoxide detector is. It is also essential to get gas appliances such as cookers checked once a year by a Gas Safe Registered engineer such as those provided by We Fix Now."
The Department of Health estimates that every year there are around 40 deaths from CO poisoning in England and Wales, as well as over 200 non-fatal cases which still require medical attention.
We Fix Now is a London-based company providing emergency plumbers and electricians throughout the M25 and surrounding counties. Renowned for their fast and effective service, the firm also specialise in unblocking drains, fixing central heating and boilers and sorting problems with gas. With a strong focus on customer service, We Fix Now prides itself on providing fully qualified and experienced engineers day and night, every day of the year.