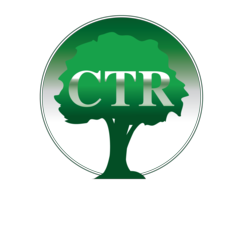 CTR offers tax debt resolution and tax services for individuals and businesses across the United States.
San Antonio, TX (PRWEB) May 14, 2013
As a tax team, the talented professionals at CTR will work together across departments whenever a job calls for such action. A new nationwide IRS audit defense program is bringing the company's tax attorneys together with the income tax preparation department to provide the best support possible for anyone struggling with this issue. Known around the office as "IRS problem solvers," this new division is responsible for finding practical solutions to anyone dealing with an IRS audit.
"Handling an IRS audit on your own can be incredibly stressful," said a CTR spokesperson. "We've gathered a team of our best tax professionals to walk you through every step of the tax audit defense process. You'll have a group of experts, such as an income tax attorney, a tax preparer and an audit specialist at your side from day one of your involvement with us. Whatever the cause of your personal or business audit, we will get to the bottom of it to find you a solution."
This new division at CTR has two main goals in mind: solving problems and fostering relationships. In the first goal, the company drives home just how important it is to protect taxpayers from these audits. The management team led group seminars to explain the thoughts behind clients that are being audited and how stressful and scary it can be. They taught their experts methods to dissuade the concerns of any individual that has been contacted by an auditor. The tax preparation team will also teach taxpayers how to avoid problems with IRS returns in the future through proper record keeping.
The second goal in developing this new program is to foster excellent relationships between CTR's staff, clients and IRS agents. The company wants to provide taxpayers with the best service available in any program, from tax debt relief to the standard tax return preparation. As far as the IRS is concerned, CTR's tax attorney IRS specialists are dedicated to having an excellent rapport so that negotiations go smoothly during conversations about IRS audits, tax debt resolution and other issues for which the company provides representation.
CTR offers tax debt resolution and tax services for individuals and businesses across the United States. The company uses a three step program to create personalized strategies to help taxpayers settle their IRS debt. The company offers many services, including: state and federal tax debt resolution, IRS audit defense, tax preparation and bookkeeping.