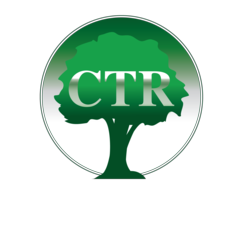 The final goal outlined by the web developers at CTR was the implementation of an effective feedback program on each new site.
Chicago, IL (PRWEB) May 16, 2013
After months of design, round-table discussions and review, CTR's tax experts are ready to launch a series of new websites aimed at reaching new local markets. The management teams at these offices have been preparing for expanding their client bases by hiring an increasing amount of taxation attorneys that have the training and experience necessary to meet the company's caliber of service. A team has been created to maintain the sites with new content and to ensure the accuracy of all of the information found within its pages.
Each of CTR's new sites will be based on the same design scheme with content tailored to the specific area they will be servicing. The main goals of this initiative are three-fold. The first part of this program is detailing the scope of the company's services so that taxpayers know what is available to them. From income tax return preparation to back tax help, CTR is proud of the many programs it offers and wants people to be able to take advantage of them.
The second purpose for CTR's new website development plan was to easily disseminate information to clients and tax professionals alike. This is done in two ways. The company produces blog articles on current tax topics that help anyone interested stay on top of important news in this area. There is also a section of each site that contains forms and procedures for handling tax issues such as income tax problems and IRS audits.
The final goal outlined by the web developers at CTR was the implementation of an effective feedback program on each new site. "Whenever we put a new program in place, we take input from taxpayers and staff members to determine the success of our efforts. We've done the same thing this time around in a streamlined and slick manner. There are survey forms that allow users to comment on design, content, functionality and ease of use. Then each individual can leave a customized statement about any compliments or concerns they may have. All of this is part of our commitment to providing the best service we can to every client," stated a tax lawyer IRS specialist at CTR's main office.
CTR offers tax debt resolution and tax services for individuals and businesses across the United States. The company uses a three step program to create personalized strategies to help taxpayers settle their IRS debt. The company offers many services, including: state and federal tax debt resolution, IRS audit defense, tax preparation and bookkeeping.