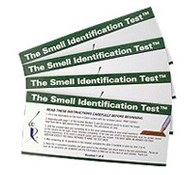 Parkinson's is an extremely complex disease, and requires a complex physical therapy evaluation.
Staten Island, NY (PRWEB) May 15, 2013
Most people with Parkinson's Disease are unaware that they are losing their sense of smell. However, according to Dr. Ben Weinstock, a local physical therapist, a poor sense of smell could signal something much worse: a loss of nerve cells in the heart. Recent studies have shown that the loss of specific brain cells that process odors has a close correlation with the loss of cardiac neurons in Parkinson's Disease. "If that loss is severe enough, the additional stress of exercise could lead to a wide range of complications, such as fatigue, fainting, abnormal heart rhythms, even sudden death," said Dr. Weinstock. "There are numerous benefits of exercise in Parkinson's. An important aspect of physical therapy is to enhance the exercise experience by minimizing the risks and complications."
In the United States alone, the financial costs of Parkinson's Disease run into billions of dollars. With the aging of the population, these numbers are expected to double in coming years. Reducing complications could improve the quality of life for people with the disease, in addition to being be a huge money-saver.
Weinstock, founder of Weinstock Physical Therapy, PC, uses the University of Pennsylvania Smell Identification Test (UPSIT), known commercially as the Smell Identification Test. It has been tested on thousands of patients worldwide and used in hundreds of scientific studies. The results of UPSIT, in conjunction with other tests, gives clues as to how much the heart may be involved in Parkinson's Disease.
A common misconception about Parkinson's Disease is that it is only a movement disorder, causing tremor, muscle rigidity, difficulty walking, balance problems, and slowness of movement. Actually, Parkinson's is almost always preceded by what is known as "non-motor signs," problems that involve other body systems. These could be constipation, loss of smell, poor sleep, depression, and fatigue. As time progresses, the non-motor problems have to potential to severely impact the quality of life for people with the disease if not detected and treated properly.
Dr. Weinstock has developed an innovative methodology to evaluate and treat patients with Parkinson's Disease and related disorders called 'The Parkinson's Exercise Prescription™', or PEP. According to Dr. Weinstock, "PEP is a paradigm shift because it integrates research from the growing fields of neurocardiology and autonomic medicine in addition to current physical therapy approaches." Besides the smell identification test, Weinstock checks other aspects of non-motor involvement, which allows for the refinement of exercise levels for each patient with Parkinson's. "This is absolutely critical as no two patients are alike. One could have severe non-motor problems, but relatively minor motor involvement. Another could be just the opposite. Parkinson's is an extremely complex disease, and requires a complex physical therapy evaluation. That is why the approach is a 'prescription' and not a 'program'—exercises are personalized for each patient."