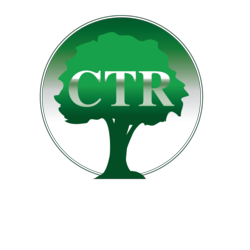 Everyone is responsible to pay income taxes in this country.
Philadelphia, PA (PRWEB) May 17, 2013
The tax professionals at CTR have earned their reputations for providing quality help with tax problems. To expand its excellent service into a different market, the company is starting a new program to help businesses stop IRS debt collection. The development of this program combines the effective procedures from personal tax debt relief protocols and adds specialized support tailored to the needs and concerns of businesses.
CTR is aiming this new service at businesses of all sizes. "After months of planning and training, our tax experts like Philadelphia tax attorney are ready to handle any business tax debt case. They know what the laws and regulations are for business income tax payments and how to avoid trouble from the IRS. Even online retailers are eligible for this program. The company's tax team had to chart out local tax laws, as a business's income tax responsibilities can vary from state to state," said a spokesperson for CTR.
Collection actions from the IRS can be crippling to a business if a tax debt balance is not taken care of in time. At CTR, the tax collection specialists put the bottom line of their client's business first. By taking fast action to resolve any tax issues, the company will protect a business's public image, profit and employees. A garnishment lawyer assigned to one of CTR's cases is going to work hard to negotiate a fitting resolution without having to send a company's revenue to the IRS to settle a tax debt.
Everyone is responsible to pay income taxes in this country. CTR knows that it can be difficult at times to manage the volume of paperwork and the effort it takes to submit income tax returns. For this reason, the company's tax preparation team has been brought into this new program to offer its service to taxpayers struggling with federal tax debt collection activities.
"While this new program started out as an initiative that only involved tax problem help from our IRS debt experts, we realized there is a need for some clients to receive help with their income tax filing. As soon as we began including our tax preparation specialists, we saw increased customer satisfaction. This is a joint effort that will give every individual the best service possible," stated a CTR tax attorney.
CTR offers tax debt resolution and tax services for individuals and businesses across the United States. The company uses a three step program to create personalized strategies to help taxpayers settle their IRS debt. The company offers many services, including: state and federal tax debt resolution, IRS audit defense, tax preparation and bookkeeping.