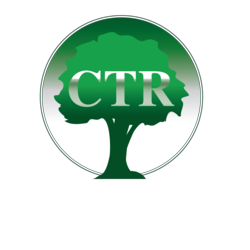 The best way to solve a problem is to take a detailed look at the issues behind it and then come up with a solution.
Seattle, WA (PRWEB) May 14, 2013
Despite living in a digital world, people still have a lot of physical mail coming into their homes and businesses. In its newest efforts to help taxpayers dealing with federal tax problems, CTR is warning clients to pay attention to their mailboxes and take fast action if any tax debt notices have been received. There are three main types of notices an individual can receive from tax agencies like the IRS. The company's IRS debt specialists developed a new procedure that will help clients overcome the issues behind their notices and prevent difficult collection actions when possible.
The heart of this new protocol is having CTR's tax debt experts create detailed resolution programs tailored to an individual's needs. The company's approach to this service is to determine the problem, find out the cause and then outline a realistic solution such as a state tax payment plan that works within the taxpayer's budget. When a client gets help in this new program, they start by working with their assigned tax professional on the investigation phase. This helps the experts to find out the information they need to suggest one of the IRS' settlement plans.
In discussions between CTR's managers and the teams that would be rolling out this new service, the concept of urgency was put in place as the central focus. Depending on which phase of collections the individual is in, the company will change the intensity of their approach toward getting a taxpayer to resolve their unpaid back taxes. As an example, someone that has received a notice of federal tax lien finds themselves in the middle of the IRS' collections process. The individual is poised to face seizure of property if a settlement is not enacted, but has already encountered some trouble from the damage a tax lien can do to their credit scores.
"The best way to solve a problem is to take a detailed look at the issues behind it and then come up with a solution," said a CTR representative. "We're using our newest program to provide taxpayers everywhere with state tax payments plans and resolution techniques that are geared towards settling unpaid back taxes quickly. The main goal we set in this new service is to prevent further collection actions from any tax agencies."
CTR offers tax debt resolution and tax services for individuals and businesses across the United States. The company uses a three step program to create personalized strategies to help taxpayers settle their IRS debt. The company offers many services, including: state and federal tax debt resolution, IRS audit defense, tax preparation and bookkeeping.