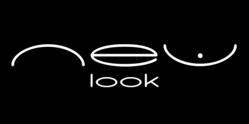 London (PRWEB UK) 14 May 2013
NEW LOOK's menswear collection for autumn/winter 2013 is bigger and better than ever, and now previewing to rave reviews—which probably isn't too surprising given how brilliantly it captures the mood of the coming moment. Think of the roaring twenties, as brought to the big screen by Baz Luhrmann's lavish re-imagining of Gatsby – and to the small screen by series-4 of Downton Abbey. NEW LOOK's Downtown theme provides a brilliant take on those ultra-English creepy-Crawleys in elbow-patched tweedy tailoring and truly awesome knits.
From Russia is NEW LOOK's tough-guy fashion story in which utility meets military for an engaging exercise in ultra-practical, gulag-proof cold weather dressing. Snow-bored? Altitude skillfully slaloms through a wintry-knit landscape of Alpine and Nordic motifs mixed with retro-style ski graphics – all worn under big fur-trimmed parkas.
NEW LOOK's edgy monochrome Hot Rod theme is next season's fast track to streetwise cool. Key pieces? Old-school bombers and bikers. And, building on NEW LOOK's must-have mega-hits of last Christmas – festive sweaters and the onesie – the goofy, geeky novelty prints of Bad Santa are bound to make the best-fun presents ever. Well, what's not to love about a grown man in an Elf hoody?
Menswear is one of NEW LOOK's fastest-growing product categories in-store and online. By autumn, it will be available in over 230 NEW LOOK stores throughout the UK – as well as online at newlook.com. An engaging imagery (plus a cool new regional ad-campaign) will be tempting more guys than ever before to find their new look at NEW LOOK.
New Look Retailers LTD
Lucy Kalus
02032197232
Lucy.kalus(at)newlook(dot)com