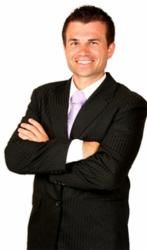 All children should be checked for subluxation, to make sure their nervous system is functioning properly
(PRWEB) May 16, 2013
Chiropractors have been caring for children for more than 100 years. Many common childhood ailments respond to this safe, natural form of health care. More and more parents— especially those who are already chiropractic patients themselves—are seeking chiropractic care for their children.
As children grow, they encounter many physical stresses throughout their developing years. At any point during their growth, children's spines can sustain trauma that can cause problems immediately or years down the road. The earliest trauma can be encountered in utero, where an optimal birth position is not present, resulting in a forceps/vacuum delivery or a C-section. This birth trauma causes spinal segments, also known as vertebra, to move out of place resulting in a subluxation. Subluxations cause various symptoms, such as ear infections, breastfeeding difficulties, colic and acid reflux, just to name a few.
Other causes of vertebral subluxations in children can include falls, accidents, sports injuries as well as poor posture. Dr. Chad Updike is highly qualified to adjust children to rid their bodies of subluxation, thus resulting in optimal health. His mission is to serve the Waunakee area and provide high quality, natural healthcare.
Dr. Chad Updike is pleased to announce that he will be providing free chiropractic examinations to children between the ages of 0-18 years of age on Wednesday, May 15 from 8-6 p.m. at AlignLife of Waunakee (new patients only) during his Chiro Kids Day. Call to schedule an appointment for your child!
AlignLife of Waunakee is located at 204 S Century Ave. The business number is (608) 849-4464. Please come visit Dr. Updike Monday, Wednesday and Thursday from 8-6; Tuesday 4-6 as well as Friday from 8-12. For more information, visit our website at http://www.alignlife.com/waunakee.