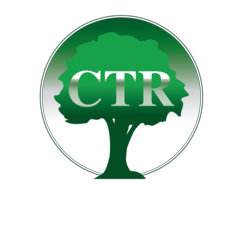 Here at CTR, we believe that every tax debt resolution is a partnership between clients and our talented staff.
Charlotte, NC (PRWEB) May 16, 2013
CTR's tax professionals make a point of using the most effective tools to achieve successful debt resolutions for taxpayers everywhere. The company's tax debt relief department has added several new questionnaires to its collection in an effort to protect clients from the consequences of IRS debt. The investigation phase of every tax debt relief case is crucial to a tax specialist's understanding of their client's financial background. These new forms are expected to shorten the research period of each case so that an individual can speed up the settlement of the balance from owing the IRS money.
The development of CTR's new series of questionnaires is based around its 4-step investigation process. The first form that was created under this new initiative is filled out by the client, detailing all of their financial information. The individual will report on their income, expenses and other pertinent financial obligations such as college tuition debt or balances from credit cards. The purpose of this form is to let a tax debt expert get a picture of a taxpayer's finances while performing their own investigation with another questionnaire. This is just one step on the road to preventing tax issues and learning how to stop wage garnishment.
The second of the new forms is based on the IRS Master File that the federal government uses to store an individual's financial records. With the collection of these two forms, a tax professional will be able to put together a plan for tax debt resolution that fits in with the client's needs. The most effective IRS settlements include payment schedules that are manageable according to a taxpayer's ability to pay. There are several different programs offered by the federal government to help anyone owing money to the IRS to resolve their tax problem.
"Here at CTR, we believe that every tax debt resolution is a partnership between clients and our talented staff. In an effort to better include taxpayers in the process of settling their balances, we've created these questionnaires that require a financial analysis. This new program will both shorten the time it takes to process resolutions and help stop IRS wage garnishment," said a CTR spokesperson.
CTR offers tax debt resolution and tax services for individuals and businesses across the United States. The company uses a three step program to create personalized strategies to help taxpayers settle their IRS debt. The company offers many services, including: state and federal tax debt resolution, IRS audit defense, tax preparation and bookkeeping.