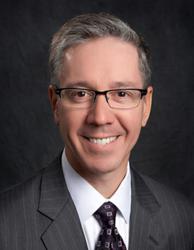 We are delighted to offer yet another option to patients who want breast augmentation or breast reconstruction surgery
Voorhees, NJ (PRWEB) May 14, 2013
Dr. William C. Franckle, founding surgeon of Premier Plastic Surgery Arts, announces that he will now offer New Jersey breast augmentation patients Allergan's 410 highly cohesive, silicone gel-filled "gummy bear" implants. After years of testing, the FDA has recently approved their use.
When considering breast implants, South Jersey women have already begun to chose this type of silicone implant because, similar to the gummy bear candies, these implants hold their original shape longer over time and will endure natural body movements. The silicone in this implant contains more cross-linking polymers for a stronger, less flexible gel. Having been available for years in Europe and Canada, these implants have become popular because they are the only implants available in a more natural looking teardrop shape. Besides the pleasing look aesthetically, this shape will prevent too much fullness in the upper portion of the breast, a complaint some patients have expressed with other types of implants.
"We are delighted to offer yet another option to patients who want breast augmentation or breast reconstruction surgery," said Dr. Franckle. "The reason we are so excited about the 410 breast implants is the shape; designed to more closely mimic the shape of a natural breast. It will offer my patients a premium leap in the finished look of the breast".
At Premier Plastic Surgery Arts, prospective patients can have a gummy bear implant breast augmentation consultation using Vectra 3D imaging technology. During this meeting, a patient can view a three dimensional, virtual image of themselves with implants. While considering their options for breast enlargement, New Jersey women can review the created image from different angles and consult with Dr. Franckle as to which size and shape of implants would work best with their figure.
Dr. Franckle and the team at Premier Plastic Surgery Arts are committed to quality care, patient comfort, and superior results delivered with every breast augmentation and cosmetic surgery New Jersey patients undergo. For more information on gummy bear implants and the imaging technologies offered at consultations, plastic surgeon Dr. William C. Franckle invites you to visit his practice's website http://www.premierplasticsurgeryarts.com or contact his office at 856-772-6500 or Premier Plastic Surgery Arts, 2301 Evesham Road #107, Voorhees, NJ 08043.
About Premier Plastic Surgery Arts
A full-service plastic surgery practice offering innovative cosmetic and reconstructive surgical treatments, Premier Plastic Surgery Arts offers such procedures as rhinoplasty, breast augmentations, tummy tucks, facelifts, and non-surgical solutions for cosmetic enhancement and improvement. The office is located in Voorhees, New Jersey, and the practice also serves patients in the Philadelphia area.