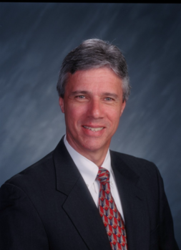 Germantown, TN (PRWEB) May 15, 2013
Gregory A. Noonan & Associates (GNA), a leading Memphis-based business management consulting firm for financial institutions, has partnered with Senior Consultant David A. Kyle to bring additional bank operating experience and project management expertise to its clientele.
Kyle brings more than 20 years of experience in retail and commercial banking operations management, and over 14 years of experience in bank and credit union consulting and project management. He has performed project management and consulting service engagements at over 100 community bank and credit unions as well as multi-billion dollar national and international financial institutions. Kyle has worked at such financial consulting firms as Ceto and Associates, Experis Finance (formerly plumRHINO Consulting, LLC), RSM McGladrey, Inc. and Alex Sheshunoff Management as well as at Bank of America (formerly NationsBank).
"With increased demand around efficiency and profit improvement from our clients, David will bring a wealth of community banking knowledge and project management expertise to GNA. We value his vast experience, and his ability to make immediate, significant and valuable contributions to our clients' growth, efficiency and profitability objectives," stated Greg Noonan, President and CEO of GNA.
Kyle has a B.S. Degree from University of Memphis and currently resides in San Antonio, TX with his wife LaRue.
Gregory A. Noonan and Associates provides consulting and management services to businesses financial institutions throughout the country, and has proven success in all areas of strategic planning & execution, merger & acquisition support, financial management, profitability analysis, process improvement, retail branch productivity and project management. The company also conducts project management training and has a complete suite of services and products to assist companies in building a best practice financial division.
# # # #