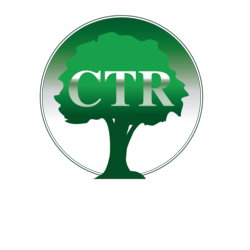 The final part of CTR's newest initiative was to put a thorough follow-up procedure in place.
Philadelphia, PA (PRWEB) May 14, 2013
When an individual is facing IRS debt collections, every day can be a fight to protect personal property and finances. CTR's Philadelphia tax lawyer has developed a new program to help clients stop these collection actions in their tracks and restore their good standing with the federal government. Tax debt can affect many areas of our lives such as the loss of property and damage to credit ratings. With this new service, anyone struggling to repay the IRS will have access to dedicated tax specialists that will set up a solution tailored to their needs.
"In every client interaction, our tax professionals are committed to getting to the heart of the issue and finding out what the best solution is. When you come to us for help with tax debt or a federal tax problem, you'll see our staff work seamlessly to get you into the best resolution plan for you. Sometimes that means monthly payments, sometimes an agreement to cancel a portion of your debt. Regardless of the specifics, you can trust that the settlement will successfully release you from the grip of financial stress," said a CTR spokesperson.
In preparation for the launch of this new program, CTR set three plans in motion. The first action taken in this new service was to update all tax professionals on the latest in federal debt collection techniques. The company instructed every wage garnishment lawyer and tax debt attorney to familiarize themselves with the protocol used in IRS debt collection cases. This was followed up by a study of the current thresholds and details in each tax debt resolution option the federal government offers. With these two actions, CTR can ensure that its tax experts give clients the most accurate information about their choices in tax debt relief programs.
The final part of CTR's newest initiative was to put a thorough follow-up procedure in place. The company believes in protecting its clients' futures, not just solving their income tax problem in the present. Each tax professional will call or email taxpayers to make sure that payments, tax returns and any other contractual obligations are continued through the end of their settlement terms. This new program is tied to the company's commitment to providing service its staff can stand behind for years to come.
CTR offers tax debt resolution and tax services for individuals and businesses across the United States. The company uses a three step program to create personalized strategies to help taxpayers settle their IRS debt. The company offers many services, including: state and federal tax debt resolution, IRS audit defense, tax preparation and bookkeeping.