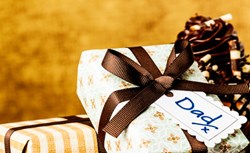 Toronto, Canada (PRWEB) May 14, 2013
Father's Day is coming up on June 16 in 2013. As a result, more and more people are getting ready to show their affection for the fathers in their lives. No matter the exact nature of their relationships, be it child to father or spouse to spouse, a good gift for Father's Day is an excellent means to encapsulate the feelings that go into them. As ever, Fendrihan with its male-oriented product selection is a one-stop shopping destination for people in search of something to present the men in their lives.
In fact, the Canadian retailer is adding two leather good collections from Ettinger and Sonnenleder to its lineup in time for the Father's Day rush. Both brands are famous for manufacturing their products using superior leather and skilled craftsmanship, plus the exclusiveness born of such stringent manufacturing methods.
Having started out in 1934 as a reseller of fine gifts catering to men of discerning taste, Ettinger from London became a manufacturer of fine leather goods soon after the end of the Second World War. Despite the decades since that decision, the modern business still manufactures its bags, billfolds, wallets, and other products using the same methods as its predecessors. Each billfold in the Sterling collection boasts a conservative exterior concealing a bright and exuberant interior, all hand-made using some of the finest leather and most skilled craftsmanship in the world. It is these methods that have cemented Ettinger's status as the current warrant-holder responsible for providing fine leather goods to the British Royal Family.
Similar to Ettinger, Sonnenleder is another brand that prioritizes the excellence of its products over being able to produce and sell them in massive quantities. Sonnenleder leather products sold through Fendrihan encompass a diverse array of functions, ranging from wallets and pencil cases to key fobs and toiletry bags. However, these German products are united in their shared excellence, which can be seen in the real leather cured using natural methods and the hand craftsmanship used to put them together. Due to the care and attention lavished upon them, these products are rare and difficult to find, while more than making up for that exclusivity by their outstanding value.
Of superior material and manufacture, the rare and exquisite products mentioned here make for excellent presents on Father's Day or any other occasion worth celebrating. However, Fendrihan also carries other high-end products designed for and appealing to a male clientele. Although it started out as a seller of luxurious shaving products, it has long since spread its range to include other accessories and personal care products. Examples include but are not limited to scents, travel bags, fine writing instruments, and ever-convenient gift certificates meant for more independent-minded recipients.
Better still, customers based in either Canada or the United States will find that Fendrihan ships from Ontario to their homes and has free shipping options available for both countries.
About Fendrihan:
Fendrihan is the premier Canadian online destination for shaving and grooming supplies for men. With a comprehensive product range that includes traditional grooming staples, hard-to-find products from around the globe and some of the most reputed names in gentlemen's personal care, Fendrihan's selection appeals to veteran wet-shavers and men of any age looking to elevate their daily grooming rituals. The Fendrihan catalog also includes fine writing instruments and European leather accessories that offer organization and clever convenience demanded and appreciated by their customers.