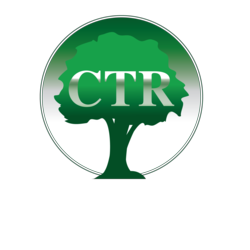 When our company originally came together, we set our main goal as relieving the stress associated with tax debt and other issues.
San Diego, CA (PRWEB) May 15, 2013
Of all the mail that an individual may receive, bills and letters of collections are some of the least appreciated deliveries. CTR's tax experts have created a new service aimed at taxpayers that have a state or federal tax problem and have gotten notices of an intention to collect on unpaid back taxes. With the newest program in place, the company's professional staff walks each client through the resolution process and into a settlement agreement that satisfies the needs of both the tax agency and the debtor.
"When our company originally came together, we set our main goal as relieving the stress associated with tax debt and other issues. In recent conversations with past clients, we determined that the first moment most of them realized they needed help was when they received their first notice from the IRS about the tax debt they owe. Whether it was simply informing them that they had a past due balance or the letter contained a notice of federal tax lien, many taxpayers decide to get help when their tax problems become real to them," stated a CTR spokesperson.
CTR's new program takes a unique approach to solving an individual's tax problems. The first part of the service involves a thorough assessment of the taxpayer's IRS or state debt. An assigned tax professional working for the company will determine the cause of the unpaid taxes and what level of urgency should be granted to the case. This is dependent on the type of tax debt notice. If the IRS sends out a notice of intent to levy, CTR's new protocol puts a significant focus on resolving the tax debt quickly to avoid the loss of personal property by setting up some kind of federal or state tax payment plan.
As with any other new program, CTR decided to implement the use of feedback before and after the launch date. For all future input, the company has set up phone numbers, email addresses and online submission forms taxpayers can use to describe their experience with this new IRS debt service. Both constructive and positive feedback will be used throughout the life of the new program to ensure its continued success in providing clients with a personalized IRS debt relief.
CTR offers tax debt resolution and tax services for individuals and businesses across the United States. The company uses a three step program to create personalized strategies to help taxpayers settle their IRS debt. The company offers many services, including: state and federal tax debt resolution, IRS audit defense, tax preparation and bookkeeping.