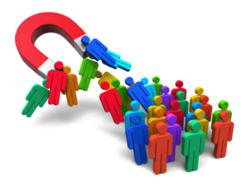 The better the client's brief, the more effective the resulting advertising campaign
London, UK (PRWEB UK) 15 May 2013
The DRTV Centre, the specialist UK advertising agency, gives timely guidance to clients on how best to brief their agencies.
Advertising spend in 2012 in the UK reached its highest rate since 2007 at £17 billion. It is forecast to grow by 2.7 per cent this year and by 5 per cent in 2014 according to an Advertising Association/WARC Expenditure report (Financial Times, 8 May 2013, "UK advertising spending reaches for pre-crisis levels").With this and other indicators that the UK economic situation is improving, more advertisers will be looking to increase their advertising investment, to capitalise on anticipated economic growth.
David Pearson, CEO, says, "The better the client's brief, the more effective the resulting advertising campaign".
The DRTV Centre receives dozens of briefs every year – some outstanding, some poor, some too short and many far too long. To help prospective clients to attract new customers this short article covers all the key briefing points which are essential ingredients in producing effective advertising.
1. Target Audience
Which group of people is most likely to be interested in the client's product? Men, women or both? What age groups? What are their interests? Which competitors' brands do they choose?
2. Most Persuasive Benefit
Effective advertising always concentrates on communicating the single most important benefit. Why should the public buy the brand in preference to competitors' products? Does it perform better? Is it cheaper? Is it more chic? Is it more popular?
3. Supporting Facts
What believable evidence supports the key advertising claim? Are there testimonials from existing satisfied customers?
4. Tone of Voice
What tone will be most attractive in promoting the brand? Confident? Friendly? Questioning? Provocative? Educational? Sympathetic?
5. Desired Consumer Action
What does the advertiser want consumers to do once they have seen or heard the advertisement? Phone up and place an order? Visit their local store? Send a text message? Find out more from the brand's website?
6. Advertising Budgets
Include guideline budgets for both media and production.
7. Media
Many clients leave the choice of medium (TV, radio, press, outdoor, online) up to their agencies but it would be helpful to indicate what the main competitors use.
8. Shorter Briefs are Better Briefs
How long should the ideal brief be? It's a fact of advertising life that many creative people dislike long briefs; between 200 and 400 words is ideal.
About The DRTV Centre:
The agency was founded in London sixteen years ago. It is the only advertising agency in the UK to concentrate purely on direct response TV. DRTV is a form of direct response marketing. Short form DRTV commer-cials are typically spots of 60 seconds or less; long form infomercials are normally programmes of 15 or 30 minutes. The DRTV Centre specialises in short form.
The DRTV Centre's service includes everything clients need to mount successful DRTV campaigns: strategies, idea creation, scriptwriting, storyboards, research, casting, location search, film/video production, music, voice-overs, Clearcast clearance, transmission copies, channel selection, TV airtime planning/booking and campaign response analysis.
The agency's recent experience includes advertising travel and holidays, annuities, coins & jewellery, communications, comparison websites, education, equity release, injury compensation, law, loans, pet insurance, and toys.
For more information, call The DRTV Centre on 0800 635 9000.