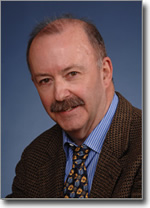 Palo Alto, CA (PRWEB) May 15, 2013
Sofia University (formerly Institute of Transpersonal Psychology) President Neal King recently returned from the 3rd Forum of Societal Partnership, "Scientific Research and Knowledge Exchange," held at Al-Imam Mohammad Ibn Saud Islamic University in Riyadh, Saudi Arabia. There, he served as a presenter on behalf of the International Association of University Presidents (IAUP), of which he is also President.
King's presentation is titled, "Scientific Research and Knowledge Exchange: A Global Perspective," and explores issues of global science and research based on his experiences abroad serving as president of IAUP. Specifically, King reinforces the principles of the United Nations Academic Impact initiative, of which IAUP is a founding partner. A commitment to human rights and encouraging global citizenship through education are two of the focal points of his presentation featured in University World News.
University World News is an international newspaper and website dedicated to providing coverage of global developments among higher education managers, researchers, scholars and public officials. With headquarters based in London, University World News maintains a network of journalists based in more than two dozen countries. Coverage from its correspondents around the world includes news reports, analysis, features, global round-ups on key issues, plus links to interesting stories from other newspapers and journals around the world.
To read "Scientific Research and Knowledge Exchange: A Global Perspective," click here.
To learn more about University World News, visit: http://www.universityworldnews.com.
About Sofia University
Founded in 1975, Sofia University (formerly the Institute of Transpersonal Psychology) is a private, non-sectarian university accredited by the Western Association of Schools and Colleges. For over 35 years, within the context of scholarship and research, the school has offered transformative education for the whole person, probing the mind, body, spirit connection. As Sofia University, the school is broadening its mission, reaching into multiple disciplines and adding undergraduate study. For more information, visit http://www.sofia.edu.