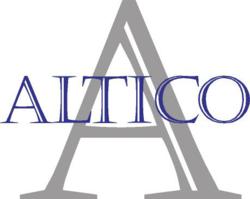 Altico Advisors has always been dedicated to giving back to the community. This was an extraordinary experience that combined team building with a heartwarming opportunity to make a difference in the lives of 5 children.
Marlborough, MA (PRWEB) May 15, 2013
Last week, Altico Advisors, http://www.AlticoAdvisors.com, was a proud participant in a team building exercise at the Boys & Girls Club of MetroWest. Team building began with solving math, word, and logic problems, and culminated in the building of 5 bikes for 5 worthy children.
The program was run by The Ant & the Grasshopper, a company that specializes in team building activities that mix business with pleasure. The Altico Advisors staff was divided into 5 teams. The first task was to define five characteristics of successful teams and then prioritize them. Some teams focused on qualities like integrity, others focused on skills such as leadership and communication.
The second task was to solve a series of math, word and logic problems. An example of a word problem was: How many words can you create using the root word "cycle." An example of one of the easier math problems was: What is the next number in this sequence: 1, 2, 6, 24, 120, 720 … ? Logic questions were a bit more complicated.
After discussing what tools and strategies were used to resolve the problems, each team received a bike in a box. The bikes had to be assembled, after which a bike expert checked them for safety and they were then presented to the 5 children who had been chosen to receive them based on need.
"Altico Advisors has always been dedicated to giving back to the community," explains Mike Kean, President. "This was an extraordinary experience that combined team building with a heartwarming opportunity to make a difference in the lives of 5 children."
About the Boys & Girls Club of MetroWest
The Boys & Girls Clubs of MetroWest provides social, educational, physical and cultural programming for more than 750 boys and girls each day in the MetroWest area of Massachusetts. The intent of these programs is to enhance the development of children and to prepare young adults to be responsible and productive members of the community. http://www.bgcmetrowest.org/
About Altico Advisors
Headquartered in Massachusetts, Altico Advisors implements and supports business, financial, and customer management software solutions for mid-market enterprises, primarily throughout New England. Altico is a Microsoft Gold Partner specializing in Microsoft Dynamics GP (Great Plains), Microsoft Dynamics CRM, integration services, and Business Intelligence (BI) systems for manufacturing, distribution, software development and service companies. In addition, Altico provides a wide variety of consulting and advisory services, such as outsourced financial services, business and IT strategy alignment, software selection, and business analytics. http://www.AlticoAdvisors.com