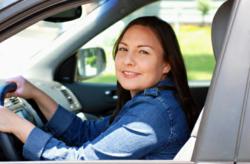 The aim of this reorganization is to ease the access of bad credit consumers to the auto loan market, by providing fast approvals and qualified lending expert opinions.
(PRWEB) May 14, 2013
What is even more innovative about this renewed website company version is the fact that bad credit auto loans are now accessible through cell phones applications. Customers don't have to waste their time and energy by visiting local lenders or by going to the bank to receive an auto loan.
The need for a good credit score is crucial in attempting to purchase a loan from a traditional system program. Nationalloans.com provides customers with the chance of getting approved within a couple of seconds, which is the time it takes to fill out an application form, and get rid of all the exhausting documentation required for a traditional loan investment.
Car loan lenders are specialized in offering the best loan deals to their clients and provide them with all the necessary information regarding the auto loan market. Credit-challenged individuals are also able to receive personal loan quotes from a great number of lenders found on the website and start to improve their credit score. In both cases, professional help and customer service is permanently available to help them overcome their financial difficulties and any question they might be having.
By submitting an online application form, customers have instant access to all sorts of repayment strategies and the assurance of benefiting from the lowest interest rates in the field.
The company has been specializing in offering the most competitive auto loan deals to customers all over the country, for more than fifteen years so far. Their reputation is extremely remarkable and the number of satisfied customers continues to increase with every year.
The CEO of Nationalloans.com, James Shank explains just how much the auto loan system has evolved during the years and what are the advantages of filing for an online bad credit auto loan: "Applying for an auto loan was arduous to begin with. Since the process was so time-consuming, most borrowers did not bother to compare lenders or obtain quotes from multiple car loan service providers. It was just too much work, even to get a simple quote. Our system beats the red tape at the very core. With just a few questions to complete, borrowers receive auto loan quotes faster than most services. As soon as a consumer submits a request, we match the query to our robust network of lenders."
Customers who want to receive a great deal for bad credit auto loans are offered with the chance of choosing from multiple auto loan lenders network. The renewed website version from Nationalloans.com can meet any demand and provide customers the best lending services.
For those interested in finding out more about the topic please visit:http://www.nationalloans.com/auto_finance.html