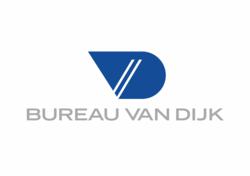 Events like [TP Minds] present the ideal opportunity to meet with industry experts, and our customers, and to gather feedback, plus the latest thinking, to integrate into our solutions.
New York, NY (PRWEB) May 30, 2013
Bureau van Dijk (BvD), one of the world's leading providers of business intelligence, will be sponsoring and presenting at the inaugural IBC Americas Transfer Pricing Summit, TP Minds Americas, as the eminent meeting of 'TP minds' launches in the US. The program will cover transfer pricing issues in North America & Latin America and take place on June 5 and 6 at The Biltmore Hotel in Miami, FL.
BvD is contributing to the event's content as its Director of Transfer Pricing Products, Luis Carrillo, adds his expertise to the panel debate on 'Managing Transfer Pricing Risk, Best Practice & Compliance'.
BvD will be showcasing its transfer pricing and company information solutions, which include the company database Orbis and TP Catalyst, the leading platform for transfer pricing information gathering, analysis, reporting and tax planning. As part of BvD's on-going product and coverage enhancement, and its focus on private company data and company hierarchies, BvD has recently increased its coverage to over 110 million companies worldwide.
"We're regular sponsors of the international event," said BvD's Luis Carrillo, "So we're looking forward to an interesting and fruitful couple of days at this new Americas conference. Events like these present the ideal opportunity to meet with industry experts, and our customers, and to gather feedback, plus the latest thinking, to integrate into our solutions."
Event attendees can pre-arrange a meeting or demonstration time by emailing americas@bvdinfo.com, or can visit booth #7 at any time during the conference. Readers interested in attending can contact BvD via 212.797.3550 or americas@bvdinfo.com to learn about receiving a 50% discounted pass via through BvD's sponsorship.
About Bureau van Dijk
Bureau van Dijk (BvD) is one of the world's leading publishers of business and company information. The company has 33 offices worldwide. BvD is best known for its range of international company information products that combines multiple high-quality data sources with flexible software to allow users to manipulate data for research, marketing intelligence and analysis. Products include TP Catalyst, Orbis, Zephyr, Amadeus, Bankscope, Mint, Osiris and many others.
For more information please visit http://www.bvdinfo.com
About IBC's TP Minds Series
TP Minds is the world's largest global conference series exclusively dedicated to Transfer Pricing issues. With three events in the series spanning the globe (Europe, Asia, and America) we're sure we'll have an event to help sharpen your technical knowledge in this field, wherever you operate. Our acclaimed summits are known across three continents as the largest independent meetings of transfer pricing minds, bringing together high numbers of in-house transfer pricing speakers and delegates from some of the world's largest multinational corporations, as well as prominent TP policy makers such as the OECD, and tax authorities. Benefit from insightful industry case studies presented by TP leaders, interactive panel sessions and technical workshops. Join hundreds of fellow TP Minds at the world's most cutting edge training and networking event for transfer pricing professionals.
For more information about TP Minds Americas, please visit: http://www.iiribcfinance.com/FKW52556BVD