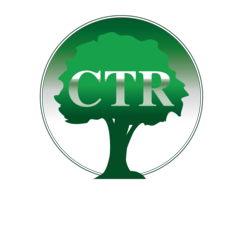 IRS debt collection cases have been one of CTR's main areas of service for years.
Las Vegas, NV (PRWEB) May 17, 2013
Wage garnishment, one of the types of levy actions used to collect on a tax debt, can have a significant impact on personal finances and an individual's future plans. CTR has launched a new program to help taxpayers protect their income from this difficult consequence of owing the IRS unpaid back taxes. The program was developed as a joint effort between the company's management team and the tax professionals that are in direct contact with tax debt clients.
"When our company decides to launch a new service, we set two main goals. The first is to make sure that the program addresses all of the concerns and focus areas that were outlined during preliminary meetings. Our managers discuss the necessary features of the new service. The second goal for any program launch is to roll it out on time with a smooth implementation process. We are confident that these two goals have been met in our new service, providing strong support in cases of wage garnishment by state or federal tax agencies," said a spokesperson for CTR.
IRS debt collection cases have been one of CTR's main areas of service for years. The specific focus on wage garnishment is in response to a series of client requests for help with this type of levy action. The company has trained its tax professionals to get to the root of the tax issue that caused the garnishment. Taxpayers who owe IRS money can sign up for this service, and they will receive a personalized solution that will completely settle or reduce their tax debt.
There were several internal meetings and seminars for all of CTR's staff that would be helping clients in this new program. The goal of these meetings was to ensure that every employee was on the same page in all of the protocols. The management stressed ideas such as early intervention when tax liens or notices of IRS debt have been issued to avoid cases of tax levy. The main course attended by all of the company's tax professionals was titled "How to Stop Wage Garnishment". Feedback on the program suggests that the training was both well-received and effective.
CTR offers tax debt resolution and tax services for individuals and businesses across the United States. The company uses a three step program to create personalized strategies to help taxpayers settle their IRS debt. The company offers many services, including: state and federal tax debt resolution, IRS audit defense, tax preparation and bookkeeping.