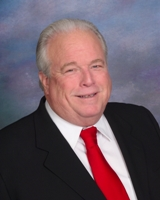 Portland, OR (PRWEB) May 14, 2013
Master Roger Givens, Divine Channel and Worldwide Representative of New York Times bestselling author and the world-renowned Master Healer Dr. & Master Zhi Gang Sha, presents an Introduction to Opening Your Spiritual Channels workshop on Saturday and Sunday, May 18 – 19, 2013, 10:00am to 5:00pm located at Opening to Life Studio, 407 N.E. 12th Avenue in Portland. To register for this event, contact Diane Givens at (503) 585-0258 or email to Diane(dot)Givens(at)drsha.com.
While world renowned Soul Healer and Divine Channel Dr. and Master Zhi Gang Sha connects with audiences on an international level, his Worldwide representatives enlighten lives on a community level. Master Sha has personally trained and selected Master Roger Givens as a Divine Channel and Disciple to lead and serve the Portland, Oregon community. Master Roger is helping individuals to find a path to harmony with the universe, achieve balance in their lives, cleanse their karma, be of service to others, and live a life that fulfills their soul's purpose. Being a direct channel from the Source, Master Roger focuses on Soul Power, and delivers soul wisdom and enlightenment by lifting the soul to a higher spiritual level in heaven. During the Introduction to Opening Your Spiritual Channels workshop, Master Roger will share powerful techniques to open spiritual channels so that people can advance on their physical and spiritual journeys. Plus, each participant will also receive a complimentary copy of Soul Communication by Dr. and Master Zhi Gang Sha.
Millions of people are searching for wisdom to transform their health, find true love, advance their spiritual journey, and find financial balance -- all while seeking life's purpose. During the Open Your Spiritual Channels workshop with Master Roger Givens, participants will experience the power of Divine Healing Hands blessings that will help individuals find a path to harmony with the universe while achieving balance in their lives. Master Roger will demonstrate how Divine Healing Hands blessings bring the frequency of Divine love and light to clear blockages in any aspect of life.
During this powerful weekend, attendees will learn and experience:

The power and significance of the four key spiritual channels: Soul Language, Direct Soul Communication, Third Eye and Direct Knowing
How to open Soul Language and how to translate Soul Language
How to apply Soul Language and Soul Language Translation for healing, rejuvenation and transformation of any aspect of life
Powerful and sacred techniques to open Direct Soul Communication Channel
Profound wisdom to help you open the Third Eye and understand the spiritual images
Divine Downloads and blessings to open and purify spiritual channels
To Register for the Open Your Spiritual Channels workshop on May 18 and 19, contact Diane Givens at (503) 585-0258 or email to Diane(dot)Givens(at)drsha.com.
Master Roger Givens is a powerful healer, teacher and soul communicator. A Divine Channel and Reader of the Akashic Records, he is one of only 31 Worldwide Representatives of Dr. and Master Zhi Gang Sha, world-renowned healer, New York Times bestselling author and spiritual master.
Master Roger sought consultation with Master Sha in 2005 for Lymphoma. Master Sha performed a Divine Soul Operation on Roger to remove the blockages in his body. Two weeks later, Roger's doctor confirmed that his pre-cancerous spots around his mouth were gone and his lymphoma never returned. Grateful to the Divine for saving his life through Master Sha, Master Roger studied for several years with Master Sha to become a powerful servant for humanity in these challenging times. With divine inspiration and a compassionate heart, Master Roger helps others to identify and understand their life challenges and empowers them with soul secrets, wisdom, knowledge, and practical techniques to transform all aspects of their lives, including health, relationships and finances. Master Roger has been given the authority to transmit Divine Soul Mind Body Transplants, as wells as train Divine Healing Hands practitioners, Soul Teachers and Healers, and teaches classes on How to Open Spiritual Channels in Portland Oregon.
Master Zhi Gang Sha is the soul leader, a world-renowned master healer, and a divine servant. He is the founder of Soul Mind Body medicine. He was trained as a conventional medical doctor and a doctor of traditional Chinese medicine. The founder of the Institute of Soul Healing and Enlightenment™ and the Love Peace Harmony Movement™, Master Sha is a grandmaster of many ancient disciplines, including tai chi, qigong, feng shui, and the I Ching. Master Sha is also an expert in the most advanced cellular healing science now occurring in China. In the West, he is involved in breakthrough research on the effects of spirit on the human system. Dr. Sha was named Qigong Master of the Year at the Fifth World Congress on Qigong. In 2006, he was honored with the prestigious Martin Luther King, Jr. Commemorative Commission Award for his humanitarian efforts.
Master Zhi Gang Sha has more than 80,000 followers on Facebook and over 200,000 devotees worldwide. There are more than 1,000 Soul Healing miracle videos posted on Master Sha's YouTube Channel (http://www.youtube.com/zhigangsha ), with over 1.1 million views. Everyday people all over the world are experiencing personal Soul Healing miracles and sharing their video testimonials so that others can benefit from these powerful and life-changing results.
Zhi Gang Sha is author of more than 10 books published by Simon & Schuster (Atria Imprint), Dr. Sha's most recent New York Times bestselling book, Divine Healing Hands (September, 2012) topped national bestseller lists within 24 hours of publication and his 2011 book, Tao Song & Tao Dance was also a New York Times bestseller. All of Master Sha's Soul Power books, DVDs and CDs, reveal soul secrets, wisdom, knowledge and practical techniques to transform every aspect of life, and are bestsellers throughout the world. Visit Master Sha on his website http://www.DrSha.com and receive FREE daily Divine Healing Hands blessings via webcasts, teleconferences and in-person at events held throughout the world. You can also Like Master Sha's page at http://www.facebook.com/DrandMasterSha.
For more information about Master Roger Givens or to schedule an interview, please contact: Darcie Rowan, Darcie(at)DarcieRowanPR(dot)com