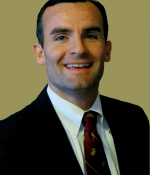 The "FACTS" methodology assesses the desirability of an investment based on: (1)Fees, (2) Access, (3) Complexity, (4) Taxes, and (5) Search
Philadelphia, PA (PRWEB) May 15, 2013
Wes Gray of Empiritrage headlined the Ivy Family Office Philadelphia Forum with a discussion on "Non Correlated Investments." The Forum was held on May 9th in Philadelphia, PA.
According to Mr. Gray, "We were advising multiple family offices and we were looking for a simplified framework to assess various investment approaches. So we came up with the "FACTS" methodology. FACTS assesses the desirability of an investment based on the following:
(1) Fees – How much? How are they structured? Are interests aligned?
(2) Access – What is the liquidity, lockups, gates, etc.? Can we actively manage the manager via Separately Managed Accounts (SMAs) and avoid the complexities investors saw in 2008?
(3) Complexity – How transparent is the investment and associated operational risk?
(4) Taxes – We are moving into a higher tax era, what is the tax impact of the strategy?
(5) Search – How costly is it to find people or dealflow in the strategy? How do you audit and monitor the investment?
Moreover, "When you review this robust framework, you see a real opportunity to focus on systematic approaches that capture various market risks and exposures. In addition, by firing human managers and hiring computers, you increase liquidity and transparency, facilitate tax-management, and spend less time focusing on narrow or niche strategies that are costly to review and assess. In the end, the FACTS framework coupled with basic portfolio theory, suggest that investors should identify ways to capture as many different market risks in the cheapest and most tax-efficient way possible. In many ways, modern investment portfolios should look and think a lot like large insurance companies."
Other speakers included Armen Karamanian of Admire Capital, Svetlana Lee of Varna Capital and Tami Fratis of Phoenician Ventures.
WESLEY R. GRAY, Ph.D., is the founder and Executive Managing Member of Empiritrage, LLC, an SEC-Registered Investment Advisor, and Turnkey Analyst, LLC, a firm dedicated to educating and sharing quantitative investment techniques to the general public. He is also an Assistant Professor of Finance at Drexel University's LeBow College of Business, where his research focus is on value investing and behavioral finance.
Professor Gray teaches graduate-level investment management and a seminar on hedge fund strategies and operations. Dr. Gray's professional and leadership experiences include over fourteen years building systematic trading systems and trading special situations, and four years of service as an active-duty U.S. Marine Corps ground intelligence officer (Captain) in Iraq and various posts in Asia. Dr. Gray has published two books: EMBEDDED: A Marine Corps Adviser Inside the Iraqi Army and QUANTITATIVE VALUE: A Practitioner's Guide to Automating Intelligent Investment and Eliminating Behavioral Errors.
Dr. Gray earned an MBA and a Ph.D. in finance from the University of Chicago Booth School of Business. He graduated magna cum laude with a BS in economics from The Wharton School, University of Pennsylvania.
The Ivy Family Office Network Forum provides an ongoing dialogue for family offices to support high-value education and information on trends for family office investing, structure and operational excellence. Attendees gain practical strategies and solutions to achieve both short and long-term objectives. The program features off-the-record, peer-to-peer discussions in a non-commercial setting, in-depth and highly interactive sessions.
About The Ivy Family Office Network
The Ivy Family Office Network, IvyFON, is a leading peer to peer global family office network with several hundred family offices attending their events around The Americas within the past 12 months. Some of the more than 1,200 past speakers have included 5 of the top 10 largest asset allocating consultancies, pre-eminent alternative investment funds by return, leading institutional investors by size, best-in-class asset management professionals, family office subject matter experts and world-class family offices. Premier Speakers have included Ron Baron, Fred Nazem, Steve Prostano, John Taylor and many others. Forum sessions are multi-format and cross-disciplinary covering a range of family office centric topics.
IvyFON's expertise is an outgrowth of one of the United States' oldest and largest alternative investment networks, the IvyPlus network. IvyPlus originated as a peer to peer private equity, real estate and hedge fund network consisting of Ivy League and comparable school alumni as well as meritorious participants in the program. Additionally the group supports deal networks across multiple disciplines including private equity and real estate. More than 10,000 investment, family office and institutional investment professionals have attended forums globally. For more information on the Ivy Family Office Network, go to ivyfon.com/contact.html.
For more information on Empiritrage contact Wes Gray at wes(at)empiritrage(dot)com