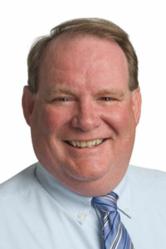 Pittsburgh, PA (PRWEB) May 15, 2013
Dave Wagner, director of global product knowledge and iNet product manager, will present at the American Industrial Hygiene Conference & Exposition (AIHce) on Monday, May 20 at 10:00 a.m. and on Tuesday, May 21 at 2 p.m. EDT in Montreal, Canada.
In his presentation on Monday, entitled "Introduction to DualSense™ Technology," Wagner will provide an overview of the patent pending technology found in the all-new Tango™ TX1 single gas monitor. DualSense Technology uses two identical sensors to detect a single gas, significantly increasing worker safety regardless of bump test frequency. On Tuesday, Wagner will take part in a roundtable entitled "Problems and Solutions in Datalogging and Alarm Setting Logic for Real-Time Instruments." In it, Wagner will discuss methods used for logging data in gas monitors.
Wagner has more than 20 years' experience in the development and application of portable gas monitoring instruments and systems. He is the author of "Ask Dave," an interactive blog dedicated to providing information about gas detection including what's new, latest trends and best practices related to the use of portable gas monitors.
As part of the expo to be held at Palais des congrès de Montréal on May 20-22, Industrial Scientific will exhibit its latest portable gas detection products and services including Tango and iNet® at booth #1309.
####
About Industrial Scientific Corporation
Industrial Scientific Corporation is the world's leading provider of Gas Detection as a Service. With more than 964 people working in 22 countries, Industrial Scientific is dedicated to eliminating death in the workplace by the end of this century. Achieving this goal requires dedication to delivering highest quality and best customer service in all transactions. Industrial Scientific also focuses on providing analysis of data from equipment use and maintenance to identify problems before they happen. Industrial Scientific has operations based in Pittsburgh (USA), Arras (France), Dortmund (Germany) and Shanghai (China). The company provides technical services to customers from local service centers around the world, and has additional offices in Australia, Belgium, Brazil, Canada, Chinese Taipei, Czech Republic, India, Indonesia, Italy, Netherlands, Panama, Poland, Qatar, Russia, Singapore, Thailand, United Arab Emirates and the United Kingdom. Industrial Scientific is the parent company to Oldham (http://www.oldhamgas.com) and Predictive Solutions Corporation (http://www.predictivesolutions.com). For more information, visit http://www.indsci.com.