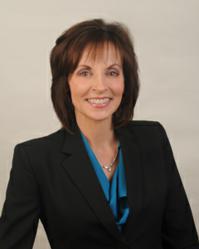 Huntington Beach, CA (PRWEB) May 15, 2013
The need to be more effective and powerful in business communications is more important than ever in this ever-changing and ultra-competitive professional world. EXCELLEUM™ has proven techniques to build rapport at a high level using cutting edge neuro-persuasion techniques and the ability to influence any client's subconscious. Debbie De Grote teaches the magic of asking great questions in partnership with advancing phone skills and power closes. These are all the things that will put the professional in control of their own results.
The sixth month "Speak No Evil" EXCELLEUM™ course includes 20 one hour calls, along with session notes, assignments and FAQ's. Attendees also receive a copy of their new script book, which is over 90 pages of cutting edge scripts. Call recordings are sent following each call for unlimited review. Both group and private sessions are available. Most successful professionals always want to explode their sales and this is exactly where they are learning how to do it. To see all of the programs that EXCELLEUM™ has to offer visit http://excelleum.com/programs/.
About Debbie De Grote:
Debbie De Grote is a top producing sales person, veteran business coach, consultant and trainer. Debbie's story is unique and inspiring. She began her sales career at the age of 18 and sold her first house while in high school. Debbie then continued to expand her skills and growth in the sales industry. Building her business on her own…without the support of a team…Debbie sold 160 homes per year and closed over 3000 homes sold in her real estate sales career. Debbie was ranked the number 1 real estate agent in Los Angeles and Orange County, number 3 in the nation and top 10 in the world; and the story goes on.
With her sales success Debbie was constantly asked to coach, train and speak to guide other sales professionals to achieve their full potential. Debbie made the decision in 1997 to become a full time coach and business consultant. Since then she has coached some of the biggest names across multiple industries. Visit Excelleum™ at http://excelleum.com/.