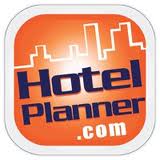 The Hotel Provincial has been a great hotel to work with in the boutique category. HotelPlanner.com has successfully booked many of our group customers who are searching for that unique hotel in the French Quarter
West Palm Beach, FL (PRWEB) May 14, 2013
HotelPlanner.com awards the Hotel Provincial in New Orleans a top honor as a Best Group Friendly Hotel. To achieve this honor, a hotel must retain a perfect 10 group score on HotelPlanner.com for 3 consecutive years. The HotelPlanner.com proprietary group score is made up of several key group booking factors. A high group score is best achieved with the following:
1. Lowest group discounted rates compared to individual room rates.
2. Fast customer response time.
3. Flexible group booking terms including zero or low deposit requirements and cut off dates close to the event date.
4. Positive group customer reviews.
5. Superior location, amenities, room quality, bedding types, and meeting and banquet space.
Margie Kaufman, Director of Sales at the Hotel Provincial, commented, "My relationship with HotelPlanner has been so exceptionally rewarding by providing the most financially valuable lead source of my entire 28 year hotel sales career. HotelPlanner has been an outstanding and beneficial source for group revenue. I have thoroughly enjoyed our partnership and hope to continue it eternally."
Tim Hentschel, CEO of HotelPlanner.com, said, "The Hotel Provincial has been a great hotel to work with in the boutique category. We have successfully booked many of our group customers who are searching for that unique hotel in the French Quarter."
HotelPlanner.com helps clients select the right property for their meetings and events by combining technology with a highly experienced staff of professional meeting planners. HotelPlanner's staff of professional event planners reviews all hotel offers on a group by group basis to find the best hotel for each group. HotelPlanner.com prides itself on providing the best group hotel rates for all clients. The company provides group travel services to a number of world class organizations, including the National Basketball Association (NBA), Major League Baseball (MLB), the National Football League (NFL), the National Hockey League (NHL), the Professional Bull Riders (PBR), for 67 universities and colleges plus corporations and government entities. By combining technology and an experienced client focused team, HotelPlanner.com takes pride in providing exceptional service to help clients choose the ideal property at the best price for their group event(s).
The Hotel Provincial is a 93 room hotel on the National Register of Historic Places. The Hotel Provincial is ideally situated in the heart of the French Quarter. Guests can look to the Hotel Provincial for a genuine New Orleans experience, fusing classic décor with modern comforts.
View the Hotel Provincial hotel information at:
http://www.hotelplanner.com/Hotels/163678-New-Orleans/Deal-Hotel-Provincial-1024-Rue-Chartres-70116