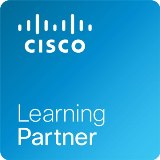 NetCom Learning's courses in Cisco's new CCNA Routing and Switching certification helps keep network specialists, network administrators and network support engineers up to date with the latest in technology and current certification
New York, NY (PRWEB) May 15, 2013
Cisco recently announced the redesign and relaunch of their CCNA certification to the Cisco CCNA Routing and Switching certification. The newly revised certification recognizes an industry need for entry level network specialists with more advanced skills in networking. The role has changed so that individuals with the CCNA Routing and Switching certification will be familiar with technologies such as IPV6 and be able to configure and manage complex networks. NetCom Learning, an authorized Cisco training partner, has the approved coursework associate level IT professionals need to prepare to take the new certification exam. IT professionals can choose from the new CCENT & CCNA Routing & Switching (ICND1 and ICND2) v2.0 training package or they can sign up for the intensive seven-day boot camp CCNAX v2.0 CCNA Routing & Switching and CCDA (DESGN) Boot Camp Training Package.
"NetCom Learning's courses in Cisco's new CCNA Routing and Switching certification helps keep network specialists, network administrators and network support engineers up to date with the latest in technology and current certification in a timely and efficient way with a company they can trust," said Russell Sarder, CEO of NetCom Learning.
The new CCNA Routing and Switching certification is for entry level network engineers with one to three years of information technology experience. The certification coursework provides a foundation in networking, providing training in the installation, configuration, operation and troubleshooting of medium size routed and switched networks. The coursework includes learning how to handle network security issues, wireless concepts in networking, networking terminology, and basic networking skills. Gaining a CCNA Routing and Switching certification demonstrates to employers that the individual has the ability to handle a networking job and will be knowledgeable about the latest in Cisco networking skills. Organizations that make the investment in having their staff certified in the CCNA Routing and Switching are ensuring that they are increasing the value and security of their network system.
There are no required prerequisites for the CCNA Routing and Switching courses however; NetCom Learning recommends that prospective students take A+, Network+ and Windows 7 or a Client OS course before taking the Cisco network training. The required exams for the new CCNA certification include the 100-101 - ICND1 (CCENT), 200-101 - ICND2 or the 200-120 CCNAX.
Upcoming classes in CCNA Routing and Switching include:
CCENT & CCNA Routing & Switching & (ICND1 and ICND2) v2.0

CCNAX v2.0 CCNA Routing & Switching and CCDA (DESGN) Boot Camp

To register for upcoming training events, contacts us at info(at)netcomlearning(dot)com or at 888-563-8266.
Why you should take Cisco training with NetCom Learning
NetCom Learning is simply the most trusted name in both business and IT training. NetCom Learning is a Cisco Learning Partner providing only authorized training material. NetCom Learning's instructors hold advanced Cisco certifications and possess years of experience in networking.
To sign up for a Cisco CCNA training course at NetCom Learning, visit http://www.netcomlearning.com/products/128/Cisco-CCNA-Networking-training.html
About NetCom Learning
NetCom Learning is an innovative leader in IT, business and executive training to companies, individuals, and government agencies. Since its inception in 1998, NetCom Learning has trained over 80 percent of the Fortune 100, serviced over 45,500 business customers, and advanced the skills of more than 71,000 professionals through hands-on, expert-led training, with the organization maintaining an average instructor evaluation score of 8.6 out of 9. NetCom Learning was recognized by Microsoft Corporation as its Worldwide Training Partner of the Year and named thrice to Inc. Magazine's list of fastest growing private companies in America. The organization was also recently named to the 2012 Top 20 IT Training Company by TrainingIndustry.com and was named "Company of the Year" by the American Business Awards.
The purpose of NetCom Learning is to promote the values of lifelong learning