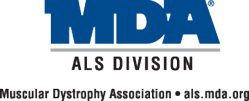 Monroe, LA (PRWEB) May 14, 2013
May is national ALS Awareness Month, and the Ark-La-Tex Chapter of the Muscular Dystrophy Association will commemorate the 22nd campaign with local ALS Awareness Month activities and events.
ALS (amyotrophic lateral sclerosis, or Lou Gehrig's disease) attacks the nerve cells that control voluntary muscles, including those used for swallowing and breathing, causing weakness and eventually total paralysis. The average life expectancy for people with the disease is three to five years after their diagnosis.
In honor of ALS Awareness Month, MDA has partnered with the ULM Warhawks Baseball Team and coach Jeff Schexnaider to sponsor a special baseball game to "Strike Out ALS."
The Warhawks will host the Ragin' Cajuns from the University of Louisiana at Lafayette in a home matchup at ULM's Warhawk Field in Monroe at 6 p.m. on Friday, May 17. A portion of the game's ticket sales will benefit the MDA.
In addition to ALS Awareness Month activities, LSU Health Shreveport is set to host an MDA-ALS symposium.
The symposium is geared toward educating those who've received a diagnosis of ALS, their caregivers and family members, as well as medical professionals involved in the care of ALS patients. There will be time to ask questions along with interactive equipment demonstrations. The symposium will be held on Tuesday, May 14 at the LSU Health Shreveport School of Medicine Building, Room 3-405. The event is free to the public and will run from 10:30 a.m. to 3 p.m.
Activities such as the Strike Out ALS baseball game and the symposium will bring attention to the ways in which ALS can affect families, as well as to help raise funds for MDA's comprehensive medical care and support services program. Funds also will support MDA's 63 ALS research projects, which are currently under way and led by researchers worldwide who are searching for better treatments. In addition to medical care, MDA's ALS Division also provides assistance with durable medical equipment, support groups, educational programs and much more.
To purchase tickets or for more information about the Strike Out ALS baseball game in Monroe, contact the local MDA office at (318) 388-3221.
To register for the ALS symposium, contact MDA Director of Health Care Services Lydia Brown at (318) 742-3632 or lbrown(at)mdausa(dot)org.
About MDA
MDA is the nonprofit health agency dedicated to finding treatments and cures for muscular dystrophy, ALS and related diseases today affecting more than 1 million Americans. It does so by funding research, providing comprehensive health care and support services, and through advocacy and education.
In addition to funding more than 250 research projects worldwide, MDA maintains a national network of 200 medical clinics; facilitates support groups for families affected by neuromuscular diseases; and provides local summer camp opportunities for thousands of youngsters with progressive muscle diseases.
For more information, visit mda.org and follow us on Facebook at facebook.com/MDAnational and Twitter @MDAnews.
-MDA-