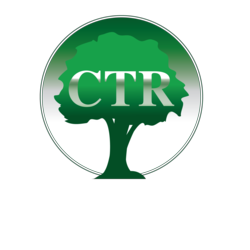 Another crucial part of the tax debt relief eligibility determination is the likelihood that the tax agency will accept the agreement.
Houston, TX (PRWEB) May 15, 2013
Solving federal tax problems can be a complicated process. To make it easier to find a solution, CTR has developed a new program to help taxpayers find their eligibility for the various debt relief options offered by the IRS. The success of any tax debt resolution is dependent on the partnership formed between a tax professional and their client. A tax expert working on an individual's case has to be able to understand what the story behind the balance owed is and what agreements a taxpayer can afford to enter.
"When clients come to us with their tax issues, we want to give them a fast and reasonable settlement option like a state tax payment plan," said a CTR representative. "Our newest program is going to achieve that goal. We've put our most talented taxation attorneys in place to settle these tax debts. Taxpayers can approach our experts with any questions to ensure that the whole process is clear to them. We're also supplying them with forms and packets that make investigating accounts and finances easier."
Once all of the important information has been gathered, CTR's tax debt professionals begin discussing which resolution programs would satisfy the tax agency and stay within the individual's financial requirements. At this point, the eligibility requirements come into play. These factors include the amount of unpaid back taxes, the status of the debt and the taxpayer's ability to pay. If a tax debt has been ignored and a notice of federal tax lien has been issued, one of CTR's tax specialists would put a greater emphasis on quickly resolving the situation before the client's personal property is seized under a tax levy.
Another crucial part of the tax debt relief eligibility determination is the likelihood that the tax agency will accept the agreement. An Installment Agreement will let a taxpayer create a federal or state tax payment plan that resolves the balance with a series of monthly payments in a period of 60 months or less. For taxpayers that cannot afford to pay off all that they owe, an assigned tax professional can apply for an Offer In Compromise or Currently-Not-Collectible status. Once the IRS accepts the agreement, it is up to the individual to make all necessary payments and honor the conditions of their contract.
CTR offers tax debt resolution and tax services for individuals and businesses across the United States. The company uses a three step program to create personalized strategies to help taxpayers settle their IRS debt. The company offers many services, including: state and federal tax debt resolution, IRS audit defense, tax preparation and bookkeeping.