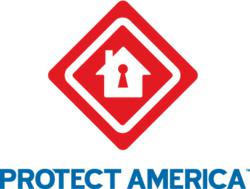 It's important to warn people about these scams because they happen nearly every summer.
Austin, Texas (PRWEB) May 13, 2013
Residents of Arizona, Nevada, and New Mexico are especially advised to keep a look out for door-to-door "salespeople" that offer home security or automation equipment. Some of these scams are focused on obtaining personal and financial data for illegal purposes. One of the more outrageous versions involves targeting homes with security systems. The scammers then fraudulently represent that person's home security provider to "upgrade" the system and lock the customer into an additional monitoring contract.
"It's important to warn people about these scams because they happen nearly every summer," said Mackenzie Kelly, a spokeswoman for Protect America. "They leave victims feeling taken advantage of and unsafe in their own homes. As a security company, we can't stand by and let this happen to people, so we're doing our best to educate people before they hear that knock on the door."
Residents of specific cities will be more at risk than others. In Nevada, Carson City residents are advised to be wary of door knocking salespeople. New Mexicans in Roswell, Albuquerque, Artesia, Carlsbad, and Hobbs need to cautious as well. In Arizona, homeowners in the Sierra Vista, Tombstone, and Fort Huachuca areas need to be on the lookout.
The U.S. Federal Trade Commission (FTC) offers advice and tips for spotting home security door knocking scams. If a salesperson claims to have a "limited time offer" or offers additional equipment for your existing system, ask for more information about the company they work for. Another major warning flag is if they claim your company has gone out of business. Of course, one full proof method for avoiding this type of scam is to simply not respond to door to door sales people.
A wireless home security system from Protect America can be a great alternative for traditional systems. Customers install the system on their own, eliminating the need for anyone to enter your home. When you order a monitoring solution from Protect America, a free GE wireless home security system will arrive at your door for installation within seven days.
For more information about home security door knocking scams, visit the FTC website at http://www.consumer.ftc.gov/articles/0195-some-home-security-systems-may-be-scams.
Call 1-800-951-5190 to speak with a Protect America home security expert about a wireless alarm system.
Visit http://www.protectamerica.com/shop/home-security-systems for more information.
About Protect America, Inc.
Based in Austin, Texas, Protect America is the nation's leading wireless home security company. The company employs more than 300 people and has secured 400,000 American homes since its founding in 1992. Protect America is part of the Rockbridge Growth Equity family of companies that includes the Cleveland Cavaliers and Quicken Loans.