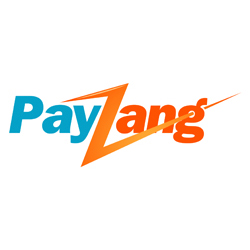 PayZang's healthcare payment solutions enables healthcare companies of all sizes to take advantage of mobile payment applications and API automation tools.
Salt Lake City, UT (PRWEB) May 14, 2013
PayZang announces new healthcare payment solutions for the healthcare industry. As a comprehensive merchant services provider, PayZang addresses the needs of all healthcare companies and professionals by offering customizable payment options. From a small scale private practice to a large healthcare network organization, PayZang has services suitable for all doctors, clinics, and hospitals. Several features of PayZang's pay-as-you-go model create a streamlined functionality that will benefit the healthcare industry as follows:
Virtual Terminal: With PayZang, your computer is your credit card terminal. The straightforward user interface means ease-of-use, accuracy, and faster transaction processing. Total access to this premium software means any provider can process debit card and credit card payments, set-up and manage recurring payments, process eChecks, and perform automatic NSF collections.
Mobile Payments Application: Intended for providers who want a more modern and efficient operation, mobile payments create transaction accessibility even when there is minimal access to a computer. PayZang's mobile payment application on the iOS based platform is compatible with iPhone 3, iPhone 4, iPhone 4S, iPhone 5, iPad and iPod with Android OS support available this spring.
Online Payment Page: Healthcare professionals who want to offer immediate payment options to their patients and clients will appreciate an online payment page through PayZang. Ideal for small to medium size practices and clinics, this payment method is cost-effective and user-friendly.
Centralized Reporting: The PayZang method offers user-friendly reports, easy-to-read account summaries, in-depth transaction data, and monthly profit-losses. Convenient for a larger network, the PayZang method allows immediate record location and access to payment history.
Providers can also use PayZang's API to automate payments from existing software and establish a customized and integrated system. This creates an ideal solution for healthcare professionals who want to accept payments within their mobile application or their website, or for providers with unique workflow requirements.
About PayZang:
PayZang provides superior, cutting-edge payment processing solutions for business owners, online merchants, and even brick-and-mortar operations regardless of the size of their business. Developed to supply reliable and user-friendly on-demand merchant services, PayZang offers solutions such as a customizable pay-as-you-go model that works with its intuitive suite of merchant tools for handling payment processing needs across a wide range of industries. For more information about PayZang's merchant services and products, visit http://www.payzang.com or contact an authorized consultant through the website's online contact form.