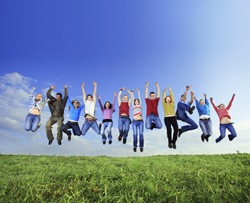 Camden, SC (PRWEB) May 15, 2013
William Cantey's Dr. Energy Saver will participate in a motorcycle run to benefit St. Jude Children's Research Hospital's research and treatment efforts to cure children's cancer and other life-threatening diseases.
The St. Jude's Benefit Run will take place on Sunday, June 29, 2013 and will leave from Clark's in Bethune at noon. Riders will make stops in Chesterfield, Hartsville and Bishopville, before returning to Clark's. All of the proceeds and donations will go directly to the hospital.
William Cantey's Dr. Energy Saver focuses on helping others on a daily basis. As a member of the Dr. Energy Saver network, they are committed to helping homeowners live comfortably and efficiently while spending less on energy bills. They have donated to St. Jude Children's Research Hospital in the past and members of their staff will continue to give back by participating in the bike run.
The company works with several local organizations throughout the year. "It feels good to not only have the opportunity to help customers with their home comfort issues but to also be able to give back to our community," said Owner, William Cantey.
St. Jude Children's Research Hospital is committed to providing patients with the highest quality of medical care and their families with the level of support necessary for them to make informed decisions and to become active participants in the care of their children.
Located in Camden, South Carolina, William Cantey's Dr. Energy Saver specializes in home energy upgrades throughout the Greater Columbia area. As a Dr. Energy Saver dealer, they offer innovative solutions to solve discomfort in homes and reduce energy usage. They install home insulation, and ductwork cleaning and sealing. Their home energy audit helps to pinpoint areas of the home that need improving. They serve Greenville, Columbia, Charleston, and neighboring areas.
For more information about St. Jude Children's Research Hospital, visit http://www.stjude.org.