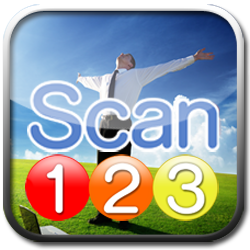 "I don't know why anybody would want to go back once they've started using Scan123."

Capitol Toyota
(PRWEB) May 15, 2013
Scan123 Electronic Document Management, a provider of document management software to businesses across the United States and Canada, announced today that it has completed integration with Quorum's dealership management system.
XSellerator™ is Quorum's flagship dealership and customer management solution (DMS). With full CRM embedded throughout the system, you will have unrivaled integration between departments. Your Scan123 electronic documents are now readily available from the DMS interface. XSellerator users can access their Scan123 digital document archive from any Quorum terminal in the dealership. The synergy created by XSellerator, along with Scan123 Electronic Document Management, makes it the most comprehensive solution for dealerships that are ready to utilize the efficiencies that technology provides.
About Quorum
Quorum is a North American company focused on developing, marketing, implementing and supporting its XSellerator product for GM, Isuzu, Chrysler, Hyundai, KIA, Nissan, Subaru, NAPA and Bumper to Bumper dealerships. XSellerator is a dealership and customer management software product that automates, integrates and streamlines every process across departments in a dealership. One of the select North American suppliers under General Motors' IDMS program, Quorum supports 25% of GM's Canadian Dealerships. Quorum is a Microsoft Partner in both Canada and the United States. For additional information please go to http://www.QuorumDMS.com.
About Scan123
Scan123 has been helping auto dealers, finance companies, property management companies, and other businesses go paperless and reduce operating costs since 2004.Originally built as an in-house document management solution, Scan123 quickly expanded to service hundreds of businesses. Today Scan123 helps businesses manage millions of documents quickly and efficiently.
FOR FURTHER INFORMATION PLEASE CONTACT:
Scan123.com
100 W Powell Blvd.
Gresham, OR 97030
1-888-481-3727