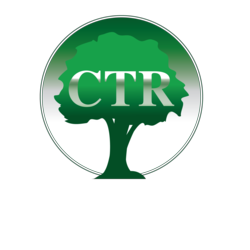 Our top tax experts have been in charge of the development of this new program.
Miami, FL (PRWEB) May 16, 2013
CTR has instituted a new program aimed at taxpayers owing back taxes to the IRS to help a larger amount of individuals across the country.. This new service will be available nationwide and has two goals that will change the manner in which the company provides IRS tax problem help to clients. This new program is rolling out over the next few weeks in several offices to determine its effectiveness and feedback will be implemented to make it the strongest service CTR has offered.
"Our top tax experts have been in charge of the development of this new program. Our management team met with them several times to ensure that they understood the reasons behind creating the service. We want to reach out to taxpayers struggling with federal tax debt and show them that their IRS problems can be solved without having to enter into difficult and stressful agreements," stated a CTR spokesperson.
In order to prevent an individual's IRS debt from seeming like an unmanageable issue, CTR instructed those working in this new service to meet taxpayers where they are and explain the details of IRS settlement plans in terms each client can understand. In addition, the company is offering free consultations to potential clients to introduce them to the different methods of tax debt resolution that might be available to them.
The final part of CTR's newest program is centered on the follow-up. After a settlement agreement has been made, the company's IRS debt tax attorneys will keep track of payments that are made. If taxpayers are unable to meet the requirements of their agreement, tax debt specialists will help them find other resolution options or show them ways to manipulate their finances so that payments can still be made.
"It takes a lot of work for a person to settle their own debt. Our tax experts are here to ease the process and remove some of the stress. We're ready to go the extra mile to make sure that each individual is successful in their resolution and gets their IRS debt taken care of the right way. That kind of customer service is what we want to be known for, and this new program is another step in that direction," said one of CTR's tax settlement attorneys.
CTR offers tax debt resolution and tax services for individuals and businesses across the United States. The company uses a three step program to create personalized strategies to help taxpayers settle their IRS debt. The company offers many services, including: state and federal tax debt resolution, IRS audit defense, tax preparation and bookkeeping.