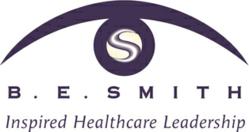 Matt brings a successful track record of leading financial initiatives which enhance revenue, market share and organizational efficiency.
LENEXA, Kan. (PRWEB) May 14, 2013
After conducting a nationwide executive search led by healthcare leadership solutions firm B. E. Smith, Southwest Health Center in Platteville, Wis., has hired Matthew Streeter as chief financial officer. A seasoned healthcare executive, Streeter will assume his new duties in June.
"Matt brings a successful track record of leading financial initiatives which enhance revenue, market share and organizational efficiency," said Dan Rohrbach, chief executive officer at Southwest Health Center. "He will be a great asset to our organization and community."
Prior to joining Southwest Health Center, Streeter served as director of finance and hospital support for Calumet Medical Center, Chilton, Wis. He provided leadership for the organization's finance, business and support functions.
"Southwest Health Center was seeking an accomplished finance leader with a strong focus on improving financial performance and building collaborative teams," said Mick Ruel, vice president of executive search for B. E. Smith, the leadership solutions firm who conducted the nationwide CFO search. "Matt's experience and leadership style were an ideal match."
Streeter earned a master's degree in business administration from Lakeland College in Sheboygan, Wis. and a bachelor's degree in psychology from the University of Wisconsin in Milwaukee, Wis. He is also a member of the Healthcare Finance Management Association (HFMA), American College of Healthcare Executives (ACHE) and American Association of Healthcare Administrative Management (AAHAM).
About Southwest Health Center:
Southwest Health Center is a fully accredited, not-for-profit community healthcare provider with a 25-bed critical access hospital, 84-bed long-term care facility and a 10-bed senior behavioral sciences program dedicated to providing excellent healthcare services to Platteville, Cuba City, Belmont and surrounding areas. The health center offers a broad range of medical, surgical, long-term care, diagnostic and therapeutic services including 24-hour physician staffed emergency care. To learn more visit http://www.southwesthealth.org.
About B. E. Smith:
Founded in 1978, B. E. Smith is a full-service healthcare executive search firm and the top-ranked provider of senior-level leadership services including Interim Leadership, Executive Search and Management Consulting. Veteran healthcare recruiters and regional healthcare experts partner with each client to create customized solutions. B. E. Smith's proven methodology has resulted in the recent placement of more than 900 leaders into healthcare organizations worldwide. The firm utilizes a comprehensive sourcing strategy incorporating the latest marketing techniques, association partnerships, social networking and the largest database of skilled healthcare finance executives in the industry to deliver immediate results in today's complex healthcare environment. For more information, visit BESmith.com or call 855-254-8261.