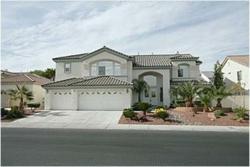 There is a new metric when it comes to assessing the value of a home. In a robust economy, like we are currently in, the old model of valuation doesn't work.
Las Vegas, NV (PRWEB) May 14, 2013
2012 was a year of rapid growth for the real estate market and according to recent studies, home prices across the country increased 9.3% since last year. Many small investors are grasping at the opportunity to plant their feet into the soils of a reborn and robust real estate market. However, the competitive nature of today's economic growth among the housing market has left some, smaller investors and homeowners overwhelmed and desperately searching for that competitive edge over the larger investment firms.
Mike Eckerman, CEO of Novus Dia Financial, a real estate asset management and strategy firm stated, "There is a new metric when it comes to assessing the value of a home. In a robust economy, like we are currently in, the old model of valuation doesn't work." The more sophisticated investors, like hedge funds, are purchasing homes based on this new metric. Eckerman calls the new metric, (Market Trend Valuation) or MTV. "The best MTV example I can provide is that a neighborhood might have three homes that have recently sold for $90,000, exhausting the inventory in that particular subdivision. Other sellers, knowing there is low inventory will list their properties for $110,000, considering there are no other properties listed for sale in that subdivision, the new MTV is $110,000," said Eckerman.
According to Eckerman, in Las Vegas, which currently leads the nation in home price gains, the sophisticated buyers and hedge funds have been actively purchasing these properties with cash and with quick closing dates. Las Vegas properties are selling in 30 days or less. Eckerman also explains that as the property values increase along with quick closes, this creates a stable MTV. "When you consider the fact, that these properties are still being purchased for less than the cost to build in many cases, it causes the MTV to rise in a stable and sustainable fashion. Las Vegas, for example, has seen a 30% increase in prices within one year and some argue that isn't very sustainable. However; when you take into account the homes that sold for $250,000 a few years ago are now selling between $40,000 and $75,000, I would say there is still a lot of growth ahead. There is low inventory out there and many motivated buyers. I see double digit growth continuing in Las Vegas as the market continues to rebound," Eckerman said.
He recommends that a smart real estate investor should educate themselves on these up trends of today's market by dissecting the value of similar properties sold as well as the current inventory demands before approaching it as a smart investment. "Utilizing that scarcity tactic can be a huge advantage for all investors. These big investment firms have teams of employees who routinely analyze that data," explains Eckerman.
Eckerman concludes that the old methods of valuation have certainly changed. "Overall, we have witnessed some sustainable value fluctuations in this new real estate market, in one year, exaggerated by limited inventory. A Market Trend Valuation metric is basically a development based on the century old concept of supply and demand. The ensuing value is what a willing buyer will pay once they have identified the market's uptrends," Eckerman stated.
Novus Dia Financial is a Real Estate Asset Management and Strategy Firm that specializes in acquiring, leasing and selling Residential Real Estate. Novus Dia Financial also provides education to individuals on how they can earn above market returns through Proprietary Real Estate Investment Strategies. Novus Dia has office locations in Las Vegas, Newport Beach, Beverly Hills and San Francisco.
Contact
Sean Delanty
sdelanty(at)novusdiafinancial(dot)com
Marketing Coordinator
Novus Dia Financial