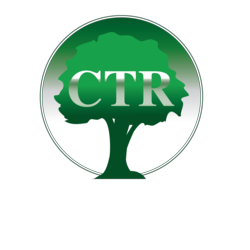 Taxpayers owing money to the IRS should not skip consumer research when they seek assistance.
Washington, DC (PRWEB) May 16, 2013
CTR has issued a new warning to prospective customers and taxpayers across the nation that the IRS Offer in Compromise is not guaranteed by the IRS. The warning comes after company management noticed that many prospective customers were assured Offer in Compromise resolution plans by other tax companies before seeking the tax relief services of CTR. Taxpayers who owe IRS back taxes are often persuaded by false claims and guarantees by fraudulent tax companies to sign up.
"The truth is, we handle every individual's case the same way the IRS does, uniquely," said a CTR Spokesperson. "There is no way of determining what tax resolution plan would be appropriate until our tax professionals can determine what a person owes and how much they make and other financial information. The idea that a company could guarantee an OIC is ludicrous."
CTR has trained employees to question prospective client expectations and manage misguided individuals. The company believes taxpayers who are threatened with levy actions such as IRS wage garnishments are sometimes more culpable to be victims of fraudulent tax practices.
"Incentivizing individuals to get their business is common no matter what industry you're in," said a CTR Spokesperson. "But making false promises is illegal and fraudulent practices are quickly discovered by IRS agents. Convincing taxpayers that there is a quick fix to their federal wage garnishment problems is unprofessional and we want to make sure as many taxpayers understand that as possible."
CTR helps thousands of taxpayers achieve Offer in Compromise resolutions by progressing them through a proven two step program. The company charges low upfront fees to individuals to start a financial investigation. CTR's practitioners then determine what tax resolution plan would be appropriate and report the findings back to their clients. Should an Offer in Compromise prove to be a possibility, the tax professionals at CTR will explore that option during the second part of their tax relief program.
"Taxpayers owing money to the IRS should not skip consumer research when they seek assistance," said a CTR Spokesperson. "Getting help is important, but getting help from the right tax relief company is equally, if not more important."
CTR offers tax debt resolution and tax services for individuals and businesses across the United States. The company uses a three step program to create personalized strategies to help taxpayers settle their IRS debt. The company offers many services, including: state and federal tax debt resolution, IRS audit defense, tax preparation and bookkeeping.