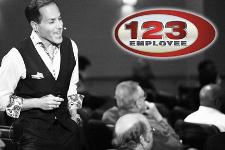 What my book teaches is why it is important today and how the common man or woman can benefit from it, if they do it correctly.
New York, New York (PRWEB) May 14, 2013
Ever since the early 19th century, economists had recognized the benefits of outsourcing except back then it was called free trade. Daven Michaels takes up this touchy topic in his latest book, 'Outsource Smart' showing Americans and the world why outsourcing is the key to immediate success in a world that is driven by money and innovation.
Daven himself is a self-made millionaire who currently heads up an outsourcing management firm in the Philippines with hundreds of employees under him, helping entrepreneurs and global business houses manage costs and increase productivity by siphoning off work from their core units, which some would say is hurting local economies. Daven replies to his detractors by saying that outsourcing is the future and it has always been so. "What my book teaches is why it is important today and how the common man or woman can benefit from it, if they do it correctly."
This New York Time Best Selling author brings forth a key element in his argument. Large corporations have been continuously robbing the American economy dry by outsourcing thousands of jobs elsewhere, which is wrong in the bigger context but for the small time entrepreneur to cut costs and increase efficiency, save time and spend less effort through outsourcing, it is actually logical and beneficial to the economy.
"Outsource Smart teaches folks why they do not have the time to expand or think of more innovative approaches to their business or idea." says Paul Lemberg, business strategist. "It is an impressive account of what it takes to develop and build a large thriving business from scratch using virtual resources."
While Daven Michaels might look like he is stealing US jobs as an entrepreneur heading up an outsourcing firm, as an author he is giving back tremendously to the US economy teaching readers the secret to becoming a bigger player in the world economy through the forces of process outsourcing, hiring virtual assistants and using online work above all else.
Outsource Smart is now available along with an exclusive free edition of FB Miner lead generation software, if purchased directly from http://OutsourceSmart.com.
About Daven Michaels
An entrepreneur, platinum winning record producer, internet marketer, investor, New York Times & Amazon #1 Best Selling Author and outsourcing specialist, Daven Michaels started early in his entrepreneurial life at the age of 15 years. He currently heads 123Employee, a pioneering outsourcing center that provides BPO, customer support, internet marketing and telemarketing services.
Get more Info on Outsource Smart & learn how to outsource better at http://OutsourceSmart.com.
Contact:
To schedule an interview with Daven Michaels, please call Matt Honig 310-847-9449
or e-mail mhonig(at)lcoonline(dot)com.