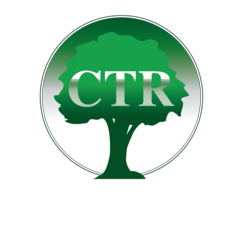 Some IRS lawyers will impress on clients that federal tax debt is the most important financial obligation that an individual can face.
Tulsa, OK (PRWEB) May 18, 2013
CTR is helping taxpayers with back tax relief this week by introducing a new program to allow more individuals to seek relief even if they owe other creditors. The program comes after CTR executives received customer feedback that indicated that debts from other financial organizations besides the IRS were a major concern for customers seeking CTR services. CTR management has developed a new program that will allow more individuals to pay for their tax relief services without developing further financial troubles.
"Some IRS lawyers will impress on clients that federal tax debt is the most important financial obligation that an individual can face," said a CTR spokesperson. "That's mostly true, but what most customers are concerned about when they call us isn't their one problem. Customers who owe the IRS, credit card companies, and other creditors should not be pressured into handling just their one financial problem. That's why we've created this new program."
CTR will work with new and current customers to ensure that their financial obligations are handled without hardship. The company has already introduced unique payment plans for it's customers to allow for more flexibility. CTR has also trained its employees on the differences between back tax problems and other financial problems.
"The goal is not to take the focus off of the tax debt issues these individuals are facing," said a CTR Spokesperson. "Our company's goal and focus is on assisting individuals with those problems. But getting tax debt relief should not leave an individual with levies and garnished wages from another creditor."
Taxpayers interested in more information about the new program at CTR can call for a free consultation with a company representative. The company has already launched the new program and received positive feedback from both new clients and current clients who have inquired. Another benefit to the program for individuals is that many of the CTR tax relief lawyers have provided assistance with resolution steps to clients when asked during financial investigations conducted by the company.
"CTR's tax professionals do not assist customers with their other debts, but in some cases, the program has helped many individuals understand the necessary steps to take to get further financial resolution," said a CTR Spokesperson. "All financial assets can and must be considered by the IRS in order to reach a tax resolution agreement. The ultimate goal for CTR and the IRS is to ensure that no individuals end up with financial hardship."
CTR offers tax debt resolution and tax services for individuals and businesses across the United States. The company uses a three step program to create personalized strategies to help taxpayers settle their IRS debt. The company offers many services, including: state and federal tax debt resolution, IRS audit defense, tax preparation and bookkeeping.