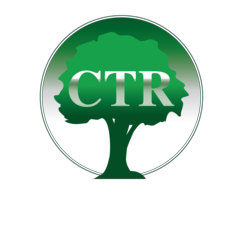 During the resolution phase, CTR maintains communication with its clients to ensure that they are well informed.
Philadelphia, PA (PRWEB) May 18, 2013
Chicago based CTR is excited to announce its new assistance program for taxpayers who need help with tax debt. According to company experts, the IRS and state tax collection agencies have increased efforts to collect unpaid back taxes from taxpayers as a result of the bad economy. As a result, the company has increased efforts to help more individuals. The company has introduced similar assistance programs in the past and hopes to replicate its previous successes.
"This program will help a vast amount of people nationwide," said a CTR spokesperson. "We have a strong two step program that allows individuals to get expedited assistance with their tax debt problem."
The company values its methodology for helping delinquent taxpayers get assistance with their state or federal tax debts. The assistance programs starts with a tax and financial investigation. The investigation is started by CTR's case manager and practitioner teams to ensure that clients who have tax problems accurately know the extent of their problems.
"In addition, the investigation phase of our program allows our team to determine several options for a tax relief scenario so that customers understand their options," said a CTR Spokesperson. "After the investigation, we begin the resolution phase. That phase is when our practitioners contact the IRS on behalf of our customers and negotiate for a resolution."
During the resolution phase, CTR maintains communication with its clients to ensure that they are well informed. Previous assistance programs within the company have been met with high praise from customers of the company, and executives at CTR are confident that this one will not be different. An additional benefit that arises during the investigation phase is the discovery of other unaddressed issues. One Philadelphia tax lawyer at CTR uncovered problems that his customer was going to have with future tax returns, and helped the customer remedy the situation.
"One thing we don't do at CTR is try to limit our services," said a CTR spokesperson. "If we determine that an individual may have more financial problems than they are aware of, we either attempt to help that individual further, or refer them to someone who can. Alternatively, some individuals contact us looking for a wage garnishment lawyer, and our team is there ready to help. Whether the problem is immediate or potential, our tax team is the best and we truly try to help as many individuals and businesses as we can."
CTR offers tax debt resolution and tax services for individuals and businesses across the United States. The company uses a three step program to create personalized strategies to help taxpayers settle their IRS debt. The company offers many services, including: state and federal tax debt resolution, IRS audit defense, tax preparation and bookkeeping.