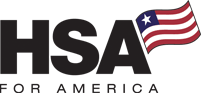 Participants may select to have cash-back rewards automatically deposited in a health savings account (HSA).
(PRWEB) May 14, 2013
HSA for America clients and partners can sign up at no cost for the new HSA Online Rebate program that allows them to shop with more than 5,000 retailers for some 300 million products/services and earn cash-back rewards or make charitable contributions. Online registration is available here.
Health Savings Account Rewards: Participants may select to have cash-back rewards automatically deposited in a health savings account (HSA). These accounts can be set up to earn simple interest or for funds to be invested in bonds, mutual funds and stocks. Earnings are not taxed when spent for qualified HSA health-care products and services.
Until enrollment in Medicare, HSA funds may be used for personal or family members' health care without incurring a penalty. Once signed up for Medicare, HSA owners can spend HSA money on anything with no penalty. The money is subject to taxation except when spent on qualified health care.
Other Types of Cash-back Earnings: Participants may also have cash-back earnings directly deposited in a checking account or use an ACH transfer, debit card, or PayPal.
Charitable Contributions: Participants may select a cause from animal protection to veteran associations, choose a percentage to give, and have the charity notified. Monthly contributions and total to date will be tracked. Once earnings accumulate to a chosen minimum, they are automatically withdrawn and contributed to up to three selected causes.
HSA for America is making this new service available to help people earn cash-back on everything from merchandise to travel services. Participants can search by categories such as books or iTunes, baby or women, business and office or sports and outdoors. They may view all stores or search for a specific retailer and see the cash-back percentage and whether coupons are available. With the new HSA Online Rebate program, participants can turn everyday purchases at retailers like Ace Hardware, 1-800-PetMeds or spiegel.com into a steady stream of rewards and/or charitable contributions.
About HSA for America:
As the nation's leading independent HSA expert, HSA for America has earned a reputation for providing superior educational resources for individuals, families and small businesses. With its comprehensive website, the public can evaluate health insurance plans that allow them to establish an HSA.
People may access HSA for America's instant quote engine and online applications at online or request individualized assistance. Confidential consultations regarding HSA plans and Health Reimbursement Arrangements may be arranged by calling 1-866-749-2039 from 9 AM through 11 PM Eastern.