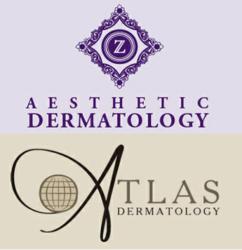 Meeting Your Dermatologic Needs From A to Z.
Baton Rouge, Louisiana (PRWEB) May 21, 2013
Dermatology is a specialty that has certainly changed over the last 20 years. Once a specialty of diagnosing mystery rashes and removing unwanted growths, the field has blossomed into the cosmetic treatment of the baby boomers and then some. With this expansion, dermatologists have had the choice to focus their expertise or attempt the challenge of providing both. The husband and wife team of Dr. Trent Massengale and Dr. Ann Zedlitz offer their patients the best of both worlds.
Dr. Massengale first met his wife in medical school. He became interested in dermatology after a lecture on how to diagnose medical problems such as diabetes by the changes in the patient's skin. His love of riddles and photography fit the specialty perfectly with the challenging cases and their visual nature. Upon finishing his residency, he assumed the position of site director for the LSU dermatology teaching program where he is a clinical professor. Besides diagnosing and treating various rashes, the surgical removal of benign and malignant skin lesions is another part of his specialty that he enjoys. "You use knowledge that you learned not only in medicine but physics, geometry, and sculpture."
Dr. Zedlitz has a different "day at the office." Although also a board certified dermatologist, she spends her day helping her patients look and feel their best by offering the latest in cosmetic dermatology. Using her knowledge of anatomy and the aging process, she develops personalized "game plans" for patients to reverse the changes of father time and bring back their healthy skin. She has a vast knowledge of skin care products and has developed her own custom line. She offers to her patients a full complement of procedures designed to help from the inside to out including: botox and filler injections, skin tightening procedures, fat reduction with coolsculpting, chemical peels, and her favorite, lasers. She currently oversees the laser clinic for the LSU dermatology training program. "I love to teach residents. I feel that education is vital to ensure the safe delivery of these treatments. With the lax laws in our state on who can perform these procedures, I have to make sure that they are the best."
Dr. Ann Zedlitz and Dr. Massengale will be sharing office space at Dr. Massengale's location for his new private practice, Atlas Dermatology. They will share office space in both Baton Rouge and Prairieville. With the medical and surgical aspects of his practice and the cosmetic services of his wife's practice, Z Aesthetic Dermatology, they will offer patients the best of both worlds.
Although they may seem to be opposite practices, they do share common ground when it comes to patient care. "After practicing medicine for longer than a decade, you come to value the real treasure of being a physician which are the relationships that you form with your patients," Dr Zedlitz explained. Focused on customer service and exceeding expectations, they feel that the greatest achievement is for a patient to recommend a friend or family member to their practice. "That is when you know you have done your job well."