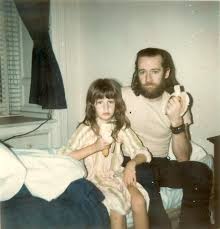 Revealing, moving, highly insightful, and funny - Gary Shandling
Los Angeles, CA (PRWEB) May 13, 2013
Deftly weaving her amusing yet poignant family stories with classic video footage of her father's career and family memorabilia, Kelly Carlin, the only child of iconoclastic comedian George Carlin, takes the audience on a roller coaster ride of emotions and pulls back the curtain on their life together off stage.
Chronicling over forty years of her life with her father, Kelly warmly yet honestly reveals not only what it was like to be swept up by his life and career, but the struggles of their father/daughter relationship and ultimately what it took for Kelly to find her own place in the world.
Join us May 18, 8:00PM at the ACME Comedy Theatre for this unexpected, loving and revealing look at the man who constantly redefined himself in order to redefined 20th century comedy.