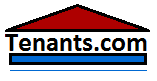 Finding common ground between Tenants and Landlords
Austin TX (PRWEB) May 15, 2013
Identifying a need for tenants to have a home to address issues concerning their residency, Tenants.com strives to answer questions and provide the help that tenants need. The company founders have over 20 years experience in both tenant and landlord concerns, and are creating a place where both can find common ground.
"There are many ways to find a solution to rental conflicts, and our goal is to provide the help that is needed before it has to go to court," says Ryan Wiggins, CIO. "Nobody wins when it gets to that point, since costs are incurred on both sides. We hope to provide the insight and information to prevent those problems in the first place, and to provide a way to resolve them amicably," he continues.
The Tenants.com site is easy to navigate and provides common sections as well as separate areas for tenants and landlords. For tenants, there are pages for tenant rental insurance, finding a roommate, eviction, repairs, legal help, renters rights, and a forum. For landlords, there are pages for credit reports, landlord forms, books, DVD instruction videos, software, and a blog. The blog is updated weekly with funny quotes from tenants and landlords to help bring humor into what is sometimes a contentious relationship.
Additionally, the site provides a rental home or apartment search that includes the ability to see what nearby stores, coffee shops, and places of interest are located nearby.
By providing real help to tenants and landlords, Tenants.com plans to become the 'go to' resource for rental issues. The site is rapidly expanding and will be providing instructional videos and additional articles and insights to supply the most beneficial experience and informative answers for visitors.
About Tenants.com
Tenants.com was founded in November of 2012, and has quickly expanded since then. Starting with an acquisition of this top level valuable domain name, Tenants.com has set a goal to become the number one site for tenants and landlords to look to for information. The company principals have extensive knowledge in property management, tenant issues, real estate investment, and landlord relations, with over 20 years experience in related fields.