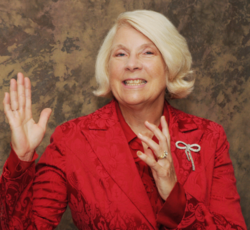 Discover how your business can spark its profits.
Daytona Beach, FL (PRWEB) May 15, 2013
Dr. Elizabeth Kruger, a published marketing expert, shares on her blog why some small businesses are wildly profitable. Her tip sheet shows entrepreneurs and managers how to use 12 strategies to spark their profits.
U.S. entrepreneurs with less than 100 employees are unreasonably optimistic according to research by Penn Schoen Berland (2013). They seem optimistic since three out of four expect better sales next year and over half expect better growth and financial outcomes. However, three out of four of the respondents did not obtain financing and nine out of ten worry that the economy will hurt their business.
Dr. Kruger reveals how their optimism can predict the future. She knows why some start-ups are wildly profitable while most other businesses go bankrupt. Successful businesses know how to predict and manage results, but other businesses turn a blind eye to priorities.
Successful entrepreneurs prioritize their top customers. They know that highly profitable customers will produce most of their profits. Scientists have confirmed that the top 20% of their customers will be 16 times more profitable than their other customers. Their secret of success is to delight and duplicate these top customers.
Her marketing tip sheet presents 12 rules for sparking profits in a small business. These rules summarize strategies for using the 80-20 law. The first four rules answer questions about the mission, specialty, suppliers, and target market of a business. The next four rules improve basic marketing decisions. The final four rules help entrepreneurs set policies, target prospects, budget resources, and respond to change.
More information about these tips are posted on Dr. Kruger's blog, strategicpower.biz
Her blog includes excerpts from Dr. Kruger's upcoming book, "Aesop's Rules: 12 Strategies to Spark Your Profits." The wisdom in Aesop's fables resonates over the ages. Dr. Kruger reveals how their timeless marketing wisdom helps entrepreneurs spark profits in their startup.
In 2011, Business Expert Press published "Top Market Strategy: Applying the 80/20 Rule." Graduate marketing classes around the world are adopting Dr. Kruger's book to enrich their textbooks. Barry Silverstein, ForeWord Reviews, praises her college supplement as a "profit-generating tool."
In summary, Dr. Elizabeth Kruger's tip sheet coaches male entrepreneurs to spark profits when starting up a small business. Reluctant entrepreneurs eagerly await Aesop's Rules: Profit from Timeless Marketing Wisdom. She posts excerpts of this book and more tips on her blog, strategicpower.biz
Strategic Power has an A+ rating with the Better Business Bureau. Dr. Kruger's coaching, writing, and speaking are sparking profits around the world. She will gladly customize guest blogs, speeches, and articles for specific purposes. Dr. Kruger has been a guest on 11 syndicated radio shows. Please contact Dr. Kruger directly for media interviews, speeches, and articles.