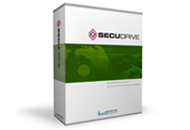 San Jose, CA (PRWEB) May 13, 2013
Brainzsquare announced its release of SECUDRIVE Content Guard Server (SDCGS), a server-based copy protection solution into the market.
With the growing needs of content publishers and their content, distribution needs to be more efficient and more closely moderated. Existing copy protection, such as CD or DVD copy protection for content can take up to 10 days or more to produce and distribute, and can be quite pricey when adding all the delivery fees, distribution fees, etc., together. SDCGS was developed with the solution to that in mind. The ability to speed up the production and distribution process and the ability to update content, copy protection policies, and validity licenses regularly when distributed to remote locations are a few of the core advantages of SDCGS.
SDCGS caters especially to companies that need moderated copy protection for their evolving digital content and documents when distributing it to others via online. This specialized copy protection solution utilizes advanced features such as copy protection that prevents screen capture and printing without authorization, validity settings, and DRM policy settings with optional password settings. SDCGS allows administrators to update content licenses and security policies for the purpose of monitoring and regulating.
By installing the server component of SDCGS onto the server, the administrator can monitor, update, and control the validity settings of the digital content remotely. Content will still be downloaded and copied onto normal USB drives as with the regular SECUDRIVE Content Guard. SDCGS creates secure image files by integrating the digital content and the security policy configuration. Once connected to the internet, a virtual drive will appear on the USB drive, allowing the user to view the stored content. Content policies updated on the server will be updated for authorized users on their virtual drive once connected to the internet.
"SECUDRIVE Content Guard Server is all of the features of the regular Content Guard, but now companies who need to monitor and update their content policies online when securely distributing content on USB drives can take advantage of the online license managing program," said Simon Kang, CEO of Brainzsquare.
Brainzsquare offers 30-day trial versions of SDCGS for content publishers to try at on their website.
About Brainzsquare:
Founded in 2000, Brainzsquare has been serving specialized and innovative data security solutions into the market. With the launch of the SECUDRIVE product line in 2006, Brainzsquare has been providing products ranging from secure USB flash drives and data erasure products to copy protection software, device control, and file server security for corporate customers and content publishers.